Details on the camera unit of the upcoming Samsung Galaxy 4 leaked out. The Korean giantís next generation flagship phablet will reportedly pack a 16MP Sony IMX240 camera sensor with optical image stabilization.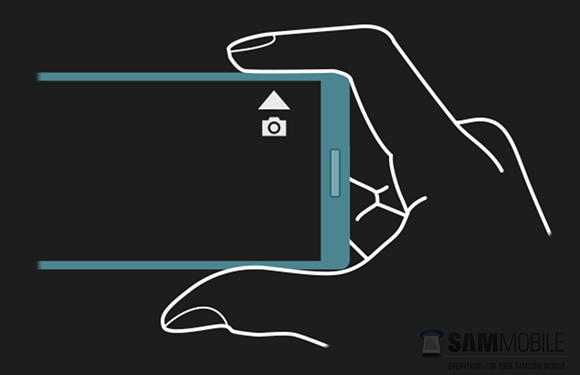 The abovementioned sensor model is the same as that of the Korea-only Samsung Galaxy S5 LTE-A. The unit is capable of capturing 4K UHD video at 30 fps.
The deviceís front-facing camera will be a 3.7MP unit, capable of capturing images and video in WQHD resolution (2560 x 1440 pixels). It represents a noticeable bump in resolution and capabilities from the widely used 2.1MP front sensor by Samsung.
The upcoming phabletís camera will also pack a couple of new features. They include a new feature called Side Touch, as well as a gesture-based method to activate the device with the screen off.
Side Touch will utilize a built-in sensor in the bottom right side of the device. It will act as an invisible dedicated camera button.
Furthermore, the camera will feature four new camera modes. They include Wide Selfie, Selfie, Selfie Alarm, as well as Create a GIF File. All camera tricks found in the Samsung Galaxy S5 will be present too, dressed in a familiar Samsung interface.
Overall, the camera of the Samsung Galaxy Note 4 appears to be prepared to handle all high expectations. Be sure to tune in on September 3 to find out all about it.
t
Well its all ok but i think most important noe to know about battery life.I hope i should be about 4000
B
that .gif mode sounds awesome. Been waiting on that for a long time. All the selfie modes should be great for the teenies and that invisible, dedicated camera mode sounds very nice
H
Now using s5 want try xiaomi mi4 lol not interested big phone lol technology is make everything smaller not bigger