As we approach its rumored unveiling next month, the upcoming Samsung Galaxy Note 5 is in the news more and more. Today we've already seen some information as to whether there will be an edge version of the new Note, as well as its front camera's resolution.
And now it's time to talk about the phablet's RAM. According to a new report, it is "confirmed" to sport 4GB of RAM, the LPDDR4 type (just like the one you'll see inside the OnePlus 2, incidentally).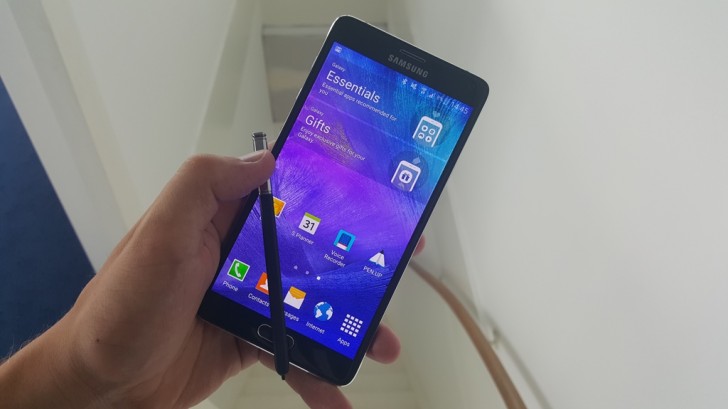 As this is still a rumor, you should probably not take it for granted, but it's one more confirmation of that amount. So there's a high likelihood that Samsung will indeed cram 4GB of RAM in there.
Also "confirmed" is the fact that the Note 5 will use Samsung's own Exynos 7422 chipset, the company's first to be a true single-chip solution. This means one package will incorporate the octa-core CPU, the GPU, the RAM, the storage, as well as the Shannon 333 LTE modem.
Also previously rumored for the Galaxy Note 5 was a 5.67-inch Super AMOLED QHD touchscreen. Support for wireless charging should be built-in too.
?
You can save it into cloud storage dude. you don't have to use SD card anymore and i think is 64Gb of internal storage is completely enough for mobile phone
N
If there is no MicroSD card on Note5, even you put 8GB of RAM, it is useless. Note5 will lose the convenience factor. What can you do if you are making business, saving your important files to SD card (in case something happens, you don't lose any da...
D
l was going tbuy buy this if it sdcard there jtrying to screw you on extra memory like apple do