Samsung's grand unveiling of the Galaxy Note 5 will happen next week, on August 13. And as we get closer to that we're seeing it leak left and right, multiple times a day even.
It wasn't that long ago when we saw it getting benchmarked, hence having all of its specs revealed. And now we've got a new set of pictures to look at.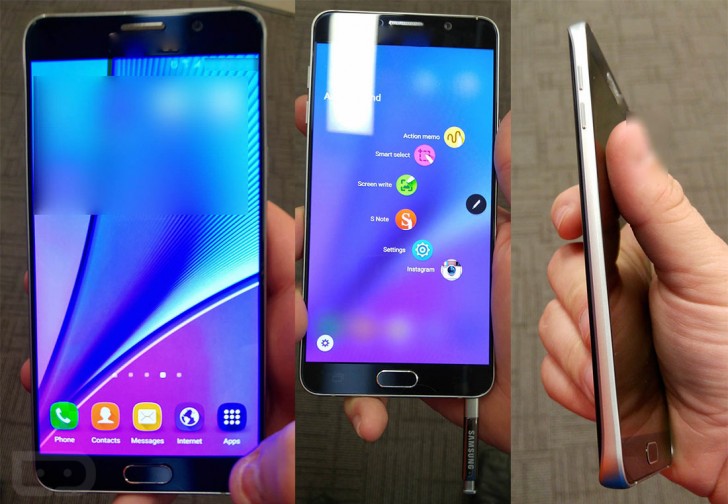 As you can see, this leak is all about going hands-on with the smartphone, and photographing a live unit from all possible angles. This is probably the best look we've had at it, at least if we're talking about an actual operating device.
At this point there are really no surprises left for Samsung to announce, when it comes to form anyway. As for specs, once again the phone is said to come with a spring-loaded slot for the S Pen, a regular USB port (no Type-C here, unfortunately), 4GB of RAM, no SD card slot, and 32 / 64 / 128GB of storage.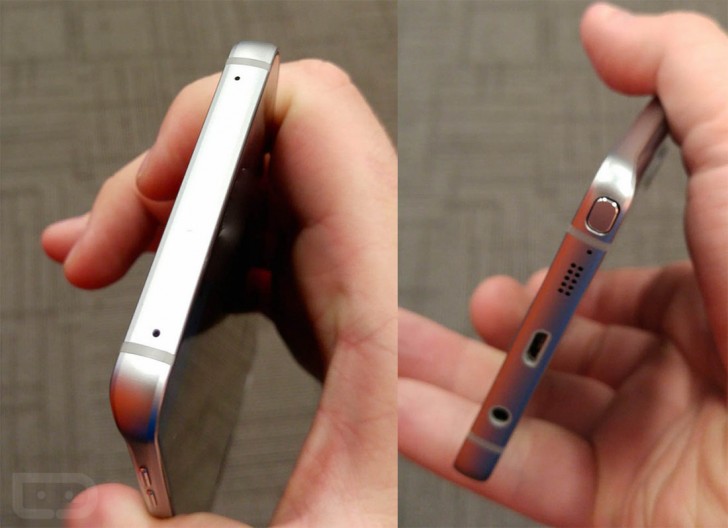 The battery will apparently be a 3,000 mAh non-removable cell, which is smaller than those in the Note 5's predecessors - but something we've seen before with the Galaxy S6 sporting a smaller cell than the S5.
And speaking of the Galaxy S6, the Note 5 looks like a blown-up version of that, with the added curves to the rear glass - which may make it easier to handle.
In software, the TouchWiz version installed on the Note 5 will let you customize the Air Command menu, as you can see in the first set of images (where Instagram is part of the options). Air Command appears when you take the S Pen out of its hiding place inside the phone.
Other previously revealed specs are a 5.7-inch QHD Super AMOLED touchscreen, the Exynos 7420 SoC at the helm, a 16 MP main camera, and a 5 MP selfie unit. The Galaxy Note 5 will run Android 5.1.1 Lollipop.
G
...well put I pretty much second all that. LG G4 or Ascend Mate 7 are alternative options. Or even this new Nexus 2015 phablet.
K
I have always been a note series fan starting from the first model. Seeing the fact they have chosen the NON removabel battery & NO sd cardslot direction the same as the S6/edge I am very dissapointed. It would have been more wise to let the No...
J
Guys try with Huawei Ascend mate 7. worth paying it..........after going though the specificiations i felt sorry for the time i waited..