The Galaxy Note 5 seems to be on everybody's minds lately, ours included and there is a pretty good reason for all the excitement. As far as we currently know, the next model in the legendary Note series is set for an early announcement and will be unveiled on August 12, alongside a beefier version of the Galaxy S6 edge - called the S6 edge Plus.
Seeing how this is only a few weeks away, the rumor mill has been overflowing with specs leaks, speculations and even some pretty detailed renders, which we got the inside track on. But, even though most everything is now clear about the S6-inspired design of the Note 5, we are yet to see in in the flesh.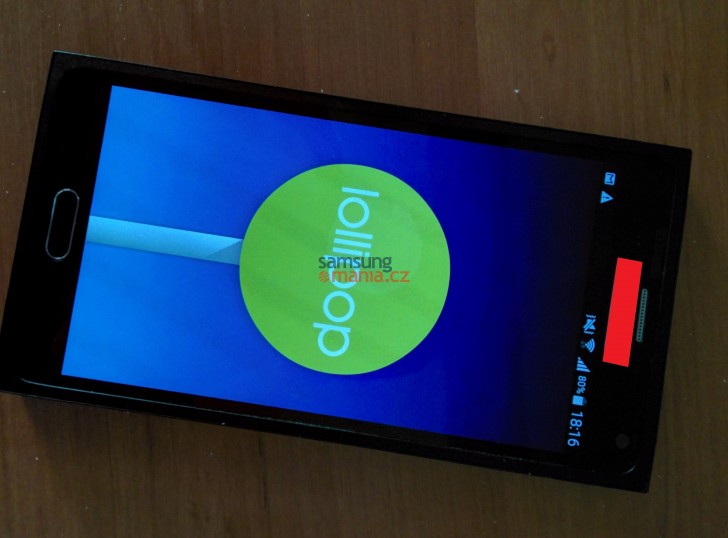 Today's leak, however, might just bring us one step closer to that goal. A new live photo has popped up online along with the claim that it depicts the Galaxy Note 5. But before you get too excited, or rather endlessly disappointed, form the bulky square design - the device in the photo is for testing purposes only, otherwise known as a "mule". For anyone unfamiliar with the concept - it is a fully-functioning phone, with proper hardware, but encased in a shell to hide its design features. That way a manufacturer can safely distribute new products prior to their release to various parties for testing. Allegedly, this is exactly that - a Note 5 mule, shipped nor network testing in the Czech Republic.
Now, this could very well be true, but even if it is, without any additional specs info or benchmark results from the said unit, the photo is merely a curiosity. Furthermore, the screen appears pretty low-res and brings some doubt as to whether it is the gorgeous 5.7-inch QHD Super AMOLED the Note 5 is said to use.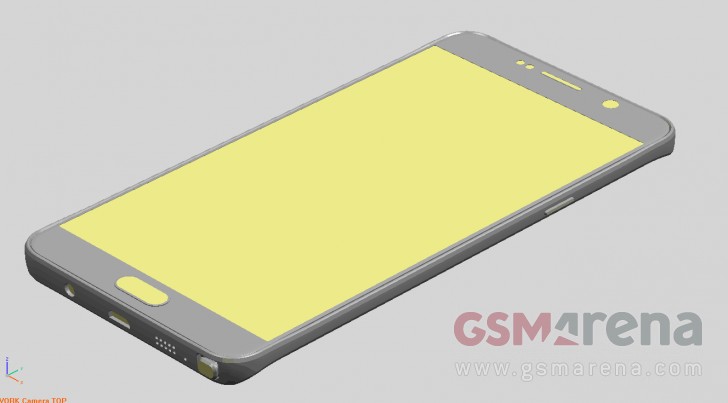 And, as long as we are on the topic of hardware, let's review what else we currently know about the Note. It will be powered by the in-house Exynos 7422 SoC, a reworked version of the already familiar 7420 inside the Galaxy S6, but with built-in cellular modems this time. The camera setup should consist of a 16MP primary camera with OIS and a 5MP front-facing one. Memory is set at 4GB for RAM and 32GB of onboard storage. Battery capacity should be 4,100 mAh and the exact measurements are 153.3mm x 76.1mm x 7.9mm.
L
What if all the future phones do not support expandable memory? Scary...
?
Working for Samsung Store does not make you a Samsung HQ employee.