The persisting rumors of an early launch for the Samsung Galaxy Note 5 are likely going to end up true, the latest report out of Korean media claims. Only, contrary to the previous intel which pointed to an August 12 date, this new info states the event is scheduled for August 13 in New York. Judging by the incessant stream of info and renders, we'd be inclined to believe that is indeed the case.
The reasoning behind the haste is to get a head start on Apple's iPhone 6s/6s pair, due to be released mid-September. Hence, Samsung is ditching its established practice to announce the next-gen Note at IFA in Berlin and is pushing for an early release.
Meanwhile, a crafty Polish reporter has dug up info on a key feature of both the Galaxy Note 5 and Galaxy S6 edge Plus, that's so far been a mystery, and one that sparks plenty of heated debates. So if the user agent profiles found on the website of US carrier Sprint is to be believed, the Note 5 will have expandable storage via a microSD slot, supporting microSDXC cards up to 128GB.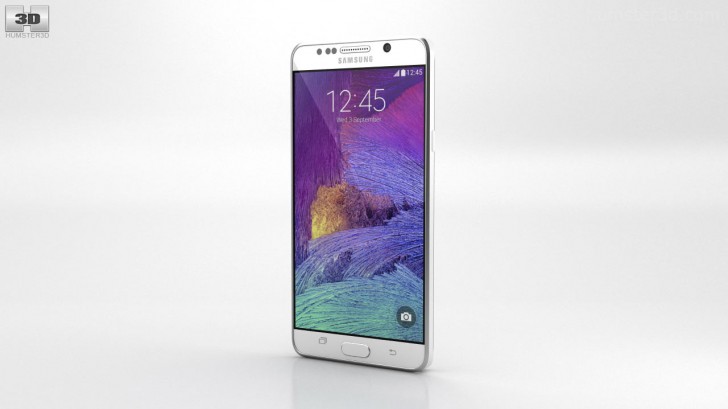 That should hopefully help quiet down the outburst of criticism Samsung has been getting since it stripped the Galaxy S6/S6 edge of two of the most revered features the lineup used to have - the removable battery and expandable storage. While the removable battery seems to be a thing of the Note's past, replaced by a sizable 4,100mAh built-in unit, at least the expandable storage will remain a tick on the Note 5's specsheet.
What the Sprint leak also reveals are the cameras on the upcoming phablets, and the 16MP/5MP combo appears to be borrowed straight from the Galaxy S6/S6 edge. More importantly, however, both devices will come with 3GB of RAM, even though the rumors had settled on 4GB in the case of the Note 5.
Exciting times are ahead of us, and we're looking forward to the official launch. You should expect the leaks to get even more specific with the approaching of the August 13 event date.
?
Same here ithehappy. Il be staying with note 3. And note 3 is running on lollipop now. Im glad i updated it as its far better layout.
D
Im not anti samsung. Ive always had samsung phones. So to say that is an insult to me and other ppl. Yes i hate the way samsung has disappionted it cudtomers. Inow days ts not what the customer wants its how much they want customers to pay high pric...
ADVERTISEMENT