Leaked blueprints courtesy of @OnLeaks combined with the 3D skills of uSwitch have resulted in a 3D render of what the Samsung Galaxy Note 6 might look like.
The sketches show a dual-curved screen, similar to the Galaxy S7 edge. The S Pen sheath in the lower right makes this definitely a Note device, though. The screen is somewhere between 5.7" and 5.8" big.
A surprising swap has occurred at the bottom - a shiny new USB Type-C takes over from the tired microUSB 2.0. If this pans out, it will be a first for Samsung.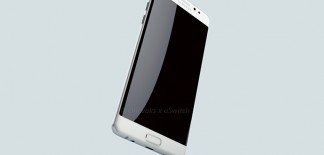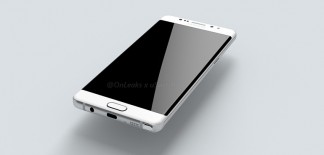 A 3D render of the Samsung Galaxy Note 6 (based on leaked blueprints)
Other curious additions include the cluster of sensors above the Galaxy Note 6's screen. This could be the Iris tech that launched recently (an alternative to fingerprint sensors).
The Note 6 measures 153.5mm x 73.9mm x 7.9mm. That makes it narrower than the Note5, between it and the S7 edge in size. By the way, there's a rumor going around that Samsung will dub this "Note 7" so that it's in lockstep with the Galaxy S phones.
PS. Here's a teaser for an upcoming video from @OnLeaks and uSwitch - a virtual side-by-side comparison with between the Samsung Galaxy Note 6 and Note 5.
Currently making some Galaxy Note 5 vs Galaxy Note 6/7 close up shots I will share later... 😉 pic.twitter.com/nWUkJufhVd

— OnLeaks (@OnLeaks) June 3, 2016
D
Ya, I flashed a 6.0.1 rom from XDA, gets the job done smooth, why?
L
Nobody listens 40140Mhz or 192800Mhz or whatever other weird frequencies.. it works fine in 99.99999% of life cases. Loudspeaker is only needed for ringer, only kids and amateurs listens music over the loudspeaker. Grown up and get either decent...
?
NOTE 1 USER.. Extremely happy with this, updated to 6.0.1 via XDA.. works like charm
ADVERTISEMENTS