We doubt that when Samsung took gamble with Galaxy Note phablet back in 2011, it imagined it will become quite the success it is today. In fact, the company has managed to sell more than 38 million Galaxy Note I and II devices already, making the once nice product the supreme ruler of what is now a huge market.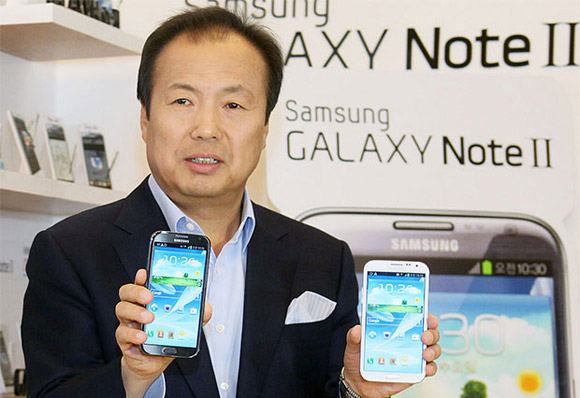 The announcement of the remarkable achievement comes from Samsung Mobile Communications chief JK Shin, who also reckons that the recently announced Galaxy Note 3 will "surpass its predecessors". Shin expects the Galaxy Note 3 to sell well over 10 million units, but he didn't specify how long will it take for the target to be reached.
The Samsung executive didn't break down the sales between the two devices. As a reference, the Samsung Galaxy Note II needed just two months to hit 5 million sales. Samsung's successful market performance is certainly in no smart part due to the wide availability of its devices. For example, the Galaxy Note II is available in 128 countries and the Note 3 will certainly match that, if not better it.
Source
|
Via
D
Dude said $10.mill not $38.mill
s
@pluto my bad,didn't see the "from" in his comment,i thought it was "to"......mistake folks,sorry!
B
Skipper, what Reachmoni said is right. Note II comes with Android 4.1.2(4.1 for short) and even after 6 months, no updates. I guess you can't read properly. Anyways, back on topic. JK Shin can only dream of selling 38 million Note III.