The Samsung Galaxy Note Edge is back at the FCC and this time it sports CDMA connectivity. The LTE bands that were certified reveal it's Sprints version dubbed SM-N915P.
Previously we saw AT&T's version (SM-N915A) pass, T-Mobile's version (SM-N915T) did as well. This only leaves Verizon to round up the top four carriers in the US.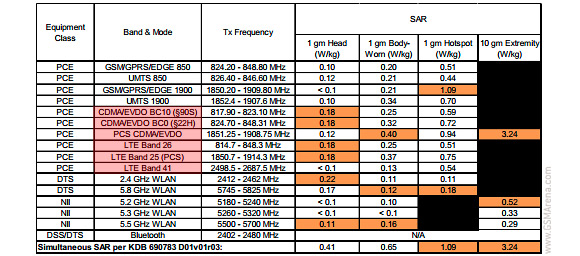 The Galaxy Note Edge was supposed to have fairly limited availability but it seems that in the US at least it will be pretty easy to grab – as long as you can afford its price tag, of course. Which we don't know yet, but judging from other markets is going to be higher than the Galaxy Note 4.
Sprint has published a statement that both the Galaxy Note 4 and Note Edge will be available with Sprint Family Share Pack and Sprint $60 Unlimited Plan and is taking preregistrations (AT&T and T-Mobile are too).
?
this isnt related to sprint or the galaxy note but the galaxy tab 3 7.0 wifi version finally got the 4.4.2 update!
C
Let's be realistic here, the Galaxy Alpha is the true competitor to the iPhone. Note and Note Edge are way ahead in specs and technology. Looking forward to when the Edge is available in the UK before upgrading my GS4.
?
The iBent users' brain cannot handle the note 4 capabilities so please just be silent and let them play with their toy coz their brain is more similar to the ape rather than human.