At some point, Samsung may have changed its mind about the Galaxy Note Edge merely being a "limited edition concept device". At least when it comes to the number of countries where it will launch, since that number is growing quite rapidly.
Today the Korean smartphone maker has announced the Galaxy Note Edge for India. It will become available in the subcontinent in white and black in the first week of January at select retailers, for a recommended price of INR 64,900. That's about $1,023 or €840 right now.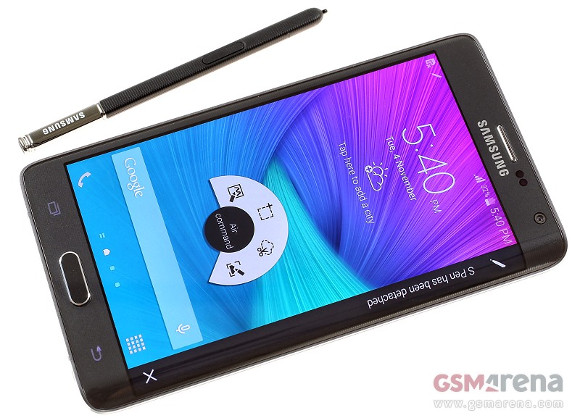 So in terms of pricing, the Note Edge sure has kept its niche status. That also means that not many will be sold, so it will be "limited" in that regard.
The handset was first unveiled back in September at Samsung's IFA event. Its main selling point is the curved AMOLED touchscreen, which is 5.6 inches in size and comes with 2,560x1,600 resolution. Otherwise, the Note Edge is very similar to the Galaxy Note 4 in terms of specs, except that it has a smaller, 3,000 mAh battery.
k
Too dear,Note4 or LGG3 are better .
S
Curve screen but no real usage so far. You better buy Note 4 or a iPhone 6 Plus.
R
Price Even More Than Hero Splendor........... Clever Peoples Go For Bike....... And Those Who Want To only Show Are Greatest People Of Universe .........:)