Samsung opened the pre-order books for the Galaxy Note 12.2 Pro in the United Kingdom. The top-end Android tablet is priced at £649 ($1076; Ä788) for a Wi-Fi version with octa-core Exynos chipset at Samsungís official online store.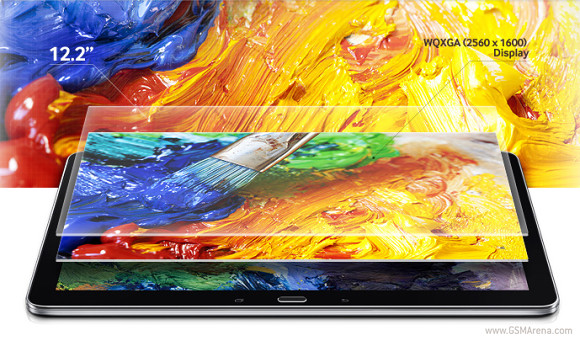 The Samsung Galaxy Note Pro 12.2 is available in black or white, and is scheduled to ship next week, on February 4. Samsung will ship the pre-ordered units with a free bundled premium Gamepad (an £80 item on its own) in addition to the wide array of free software goodies.
While the official pricing of the Samsung Galaxy Note Pro 12.2 sits below the initial eye-watering numbers, the tablet hardly comes across as affordable. It will be curious to see how the market will react to its pricing.
You can check out our Samsung Galaxy Note Pro 12.2 hands-on from the tabletís launch over here.
K
too expensive for a tablet
D
You're talking about paying over $1000 for an Android tablet. This is full blown Windows 8.1 on a Surface Pro territory. Samsung+Android lose big time!
D
The prices of the pro range is way too steep. Even the Note Pro 8.4 is going to be over $500. After all said and done it's Android it'll be running, not full blown Windows 8.1 or OSX, Android! The pro 12.2 is in direct competition with the Surface...