The failure of the Dell Streak may have told us otherwise but it seems there is a demand for gigantic smartphones/tiny tablets after all and that people have no problem stretching their hands and pockets as long as the device in question is good (which the Streak clearly wasn't).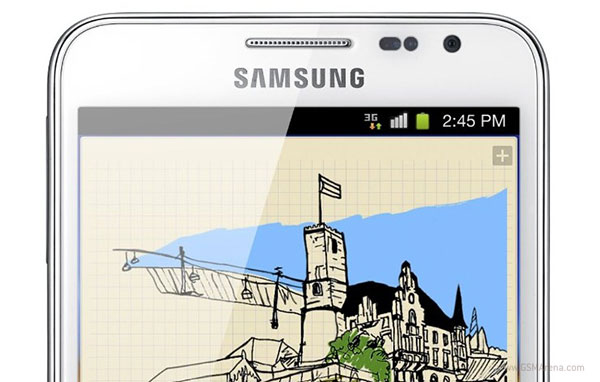 This is being proved by the strong demand for the Samsung Galaxy Note of which 5 million handsets have been shipped till now. It's still not as good as some of the other popular handsets out there, including Samsung's own Galaxy S II but considering the phone's rather odd dimensions we think the phone is doing rather well.
The phone will be going on sale in Japan shortly, which is sure to further bolster its sales. The phone will be offered on NTT DoCoMo's LTE network and will be sold under the name 'Docomo Next Series Galaxy Note SC-05D' (because Samsung Galaxy S II Epic 4G Touch wasn't a ridiculous enough name).
Anyway, if you think humans are the only ones who seem to have taken a liking for the Galaxy Note, here is a video of an elephant clearly in love with the phoneblet.
Source
?
I can barely understand a word you have written there. How on earth does a bad experience with an android phone directly come about from a good experience with an iPhone? You will also note I directly compared 2 similar phones in terms of spec...
V
By the way you replied... like your addressing the senate chambers of alderaan in starwars...seems your trying so hard to sound...errr... INTELIGENT. sigh.... your complaining much on what you have experienced w/ android. You've been through th...
?
Judging by the grammatical & spelling errors in your unintelligible rant, one can only chuckle at the irony of your accusations that apple fanboys are incapable of answering intelligently. The fact that you even put intelligently in block ca...
ADVERTISEMENTS