The Samsung Galaxy S10+ is just a few days old but it's already getting a software update to fix some critical software and security issues. And more importantly, it allows you to remap the Bixby button.
According to the changelog, the update fixes several small and critical vulnerabilities tied with Android OS in general and Samsung's own firmware. It also takes care of some annoying issues with the default Camera app and improves the accuracy and speed of the under-display fingerprint reader. We've had our fare share of problems with the new tech and we are eager to see how Qualcomm's ultrasonic fingerprint reader performs after the update.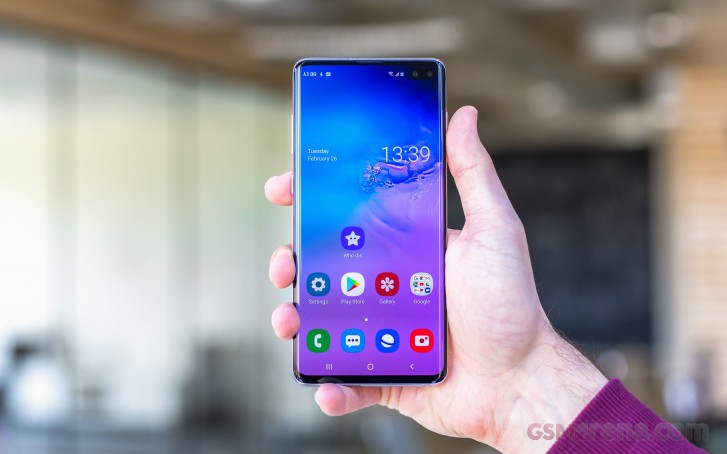 The Camera app also gets deeper integration with Instagram - you can post videos and photos directly to your feed on Instagram through the default camera app.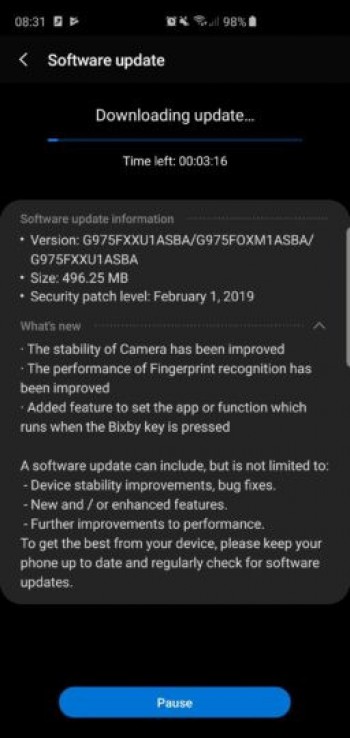 As of now, there are only reports of the Galaxy S10+ receiving the OTA update in the Netherlands, Germany, UK and France. Perhaps the market range will expand in the next couple of days.
?
Funny how Samsung always show the screen with dark gradient backgrounds where the "definitely not a notch" is placed, like they are embarrassed of that "feature".
Q
Looks so frigging clean. The next Note will be the best version of the Note series.
A
To be frank, I like and dislike the new Android One Pie. Per example, in recents view, there's no longer list view, everything now is a huge thumbnail. Say bye-bye to privacy. Another thing I absolutely hate are the blue statusbar icons. Bleah! ...