Galaxy S10 will have 10MP selfie camera with OIS, S10+ will pack a 4,100mAh battery
We've received some exclusive inside information on the Samsung Galaxy S10e, Galaxy S10 and Galaxy S10+.
A lucky insider who got a chance to play with them reports that all three flagship phones will premiere a new Super AMOLED display with support for 10-bit color processing (similar to what YouTube and Netflix use) but we don't know how it will differ from the Galaxy S9 and Note9.
The punch hole will host a new 10MP selfie snapper with OIS, dual pixel autofocus and 4K video capture. The second front camera on the Galaxy S10+ is a depth-sensing unit.
Our tipster says the in-display fingerprint scanner on the Galaxy S10 and S10+ is faster than "conventional" in-display scanners. However, the sensor doesn't occupy the entire bottom third of the screen, but rather a standard surface area.
The new displays won't have the 3D touch bottom area that the Galaxy S8, S9 and Note8 and Note9 had but will still support waking up with a tap or a press on the in-display fingerprint area.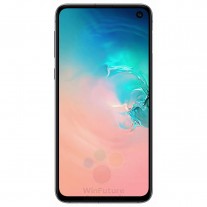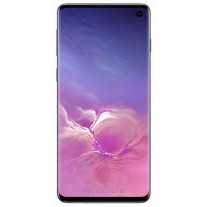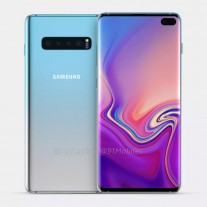 Samsung Galaxy S10e, S10 and S10+ renders
The Samsung Galaxy S10+ will have a 4,100mAh battery and it will support reverse wireless charging. The super slow motion video capture has been improved - it can now capture 0.4-0.8s of super fast motion instead of 0.2-0.4s.
The Samsung Galaxy S10 and S10+ will come in White, Black and Teal with a Vivid Blue option for select markets. The Galaxy S10e will also have an exclusive Vivid Yellow as we heard from elsewhere. All models come with a metallic finish and a "hint of crystal shimmer".
A hat tip to our tipster!
?
What you just listed sounds like almost every phone company. And the basic actions of most companies in general. But blame it on being mainly a Chinese company thing... And claimed you don't hate them for Chinese... Just doing what everyone else do...
?
Sony XAUltra has OIS . All 3 generations.
ADVERTISEMENTS