A serious security flaw on the Galaxy S10 came to light last week when a British user found that her phone could be unlocked with unregistered fingerprints. Later, it was discovered that the Galaxy S10+ and Note10 series were also marred with this issue.
Samsung claimed the issue was caused by third-party, silicon screen protectors, but it turned out that's not the case. The company promised to fix this issue soon and it's now rolling out software updates for the S10 and Note10 series with a patch.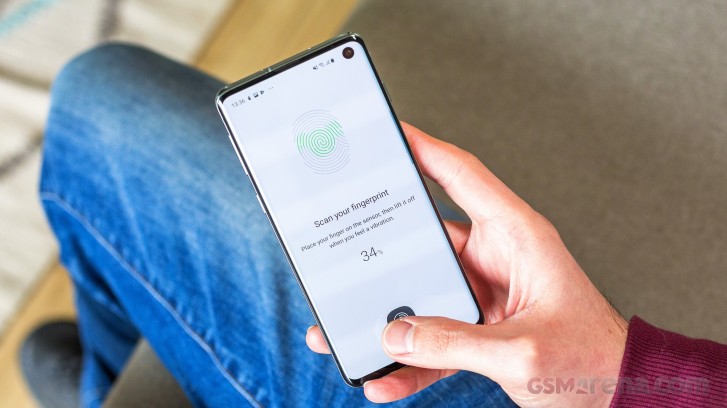 The update will reach only those units that have fingerprints registered. And, once you've installed the update, Samsung advises you delete previously registered fingerprints and re-register without a screen protector installed.
Samsung is currently seeding the update in its home country South Korea, but the company said it will be expanded to other countries in 24 hours.
man no matter how carefull are you but you cant predicts accidents. If someone hugs you in ful bus or train. Or a pedestrian looking elsewhere??? Then what. Being carefull is just 50%. Rest is what you canot count because you never know.
a
The bug only involved a certain type of display covers especially silicone covers with tiny grooves in them. Yours are probably fine.
ADVERTISEMENTS