Samsung's latest firmware update brings a surprise in the camera app. You'll now be able to take proper Night shots using the camera app's dedicated Night mode on the Samsung Galaxy S10. At launch, the Galaxy S10 had the "Bright Night" feature, but the camera would decide when it should kick in – which was usually in extremely dark scenes.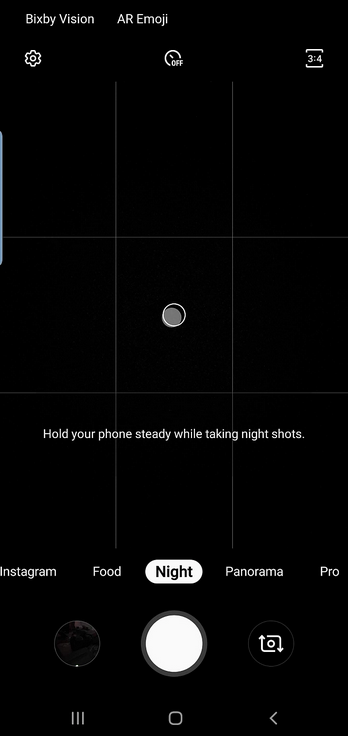 The new shooting mode isn't actually called "Bright Night" but the mode is simply labeled "Night" in the camera app and is easily accessed by swiping across the different camera modes. We wonder why Samsung waited this long before putting a dedicated Night shooting mode instead of having it out of the box.
In any case, the updated camera mode arrives with the latest firmware update on the Samsung Galaxy S10. As per SamMobile the update has already arrived on devices in Switzerland but we can expect to see the update hit other regions pretty soon.
g
LG G8 night mode >>>>>>>>>>>>S10
S
P30 Pro Night Mode > P30 Pro Auto > Gcam Night Sight >>>>>>>>>>>>>>>>>>>>>>>>>> S10 Bright Night.