Samsung unveiled only a very limited color selection for its S20 phones, but it looks like people will have more hues to choose from than initially thought. The Galaxy S20 and Galaxy S20+ are available in Cosmic White. You can see those on the pre-order pages of Samsung's Korean, Italian and Spanish sites, for example.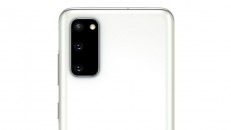 Cosmic White versions of Galaxy S20 and S20+
The S20+ may also have two more colors under wraps – Blue and Red. These are set to be carrier or retail exclusive. For example, in the US the Blue will be available only at Best Buy.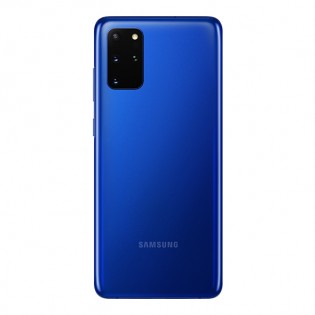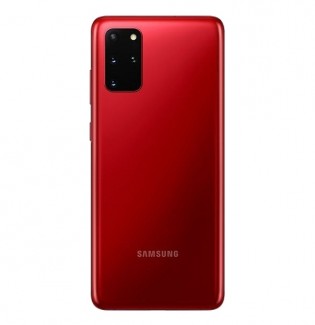 Samsung Galaxy S20+ in Blue and Red
Leakster Ice Universe also shared live images of the Blue and Red Galaxy S20+. Also, it looks like Korean carrier KT released a red color version of the Galaxy Buds+ to go with the phone: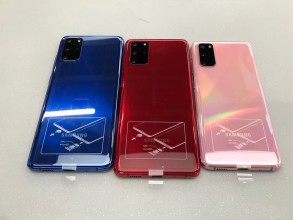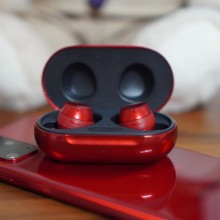 Blue and Red Galaxy S20+ in the wild • Red Galaxy Buds+ to match the phone
Check out this post for pricing details on the Galaxy S20 family.
Update: more images of the "Aura Red" color option have surfaced, showing the Galaxy S20 and S20+ (courtesy of Sudhanshu). These are headed to Europe, reportedly, but there's no word on when they will be available.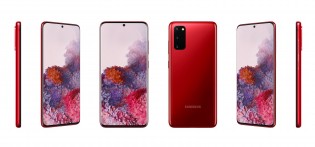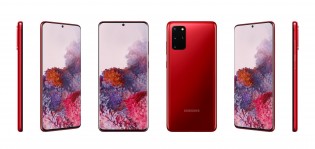 Samsung Galaxy S20 and S20+ in Aura Red
Source 1 | Source 2 (in Korean) | Source 3 | Source 4 (in Chinese) | Via
A
That Aura Red looks absolutely great! Now if it wasn't that brutally overpriced, one might actually consider it. Oh well, wait two months, and get it for half the price XD With those ludicrous prices, the prices will surely fall much faster tha...
I
Clear cases are a thing, and are actually really common now. You can even get big hefty cases with a clear polycarbonate panel on the back to show off the phone.
K
I`ve never seen anyone with a +1000 $ glass sandwich phone without a case on it. I myself would not use such a phone without a case. So I don`t give a dam what colour the phone is. They could all be black for all I care. What matters more is the colo...
ADVERTISEMENTS