Samsung Galaxy S20 FE design story reveals how fans helped create the phone
Why did Samsung build the Galaxy S20 FE and S20 FE 5G? How did it decide what features to include? What features did it include? The answers to these questions and more can be found in the Q&A video below as well as the accompanying infographic.
Samsung wanted a device with the premium features of the S20 phones but a more affordable price to better suit the current economic climate. The team conducted customer surveys in the US, the UK, Germany, Australia and South Korea – the Top 3 features voted on by fans were camera, performance and display.
Watch the videos for more details including which of the six color options for the S20 FE was the most popular (again chosen by Samsung fans).
If you get a Galaxy S20 FE now, it will come with Android 10 out of the box. You'll be able to hold on to the phone for quite a while as Samsung has promised 3 OS updates – for the FE and for many of its premium devices (here's the full list).
The infographic below is good for at-a-glance info on the Fan Edition phone, but there's actually a lot of detail in there for almost every aspect of the phone.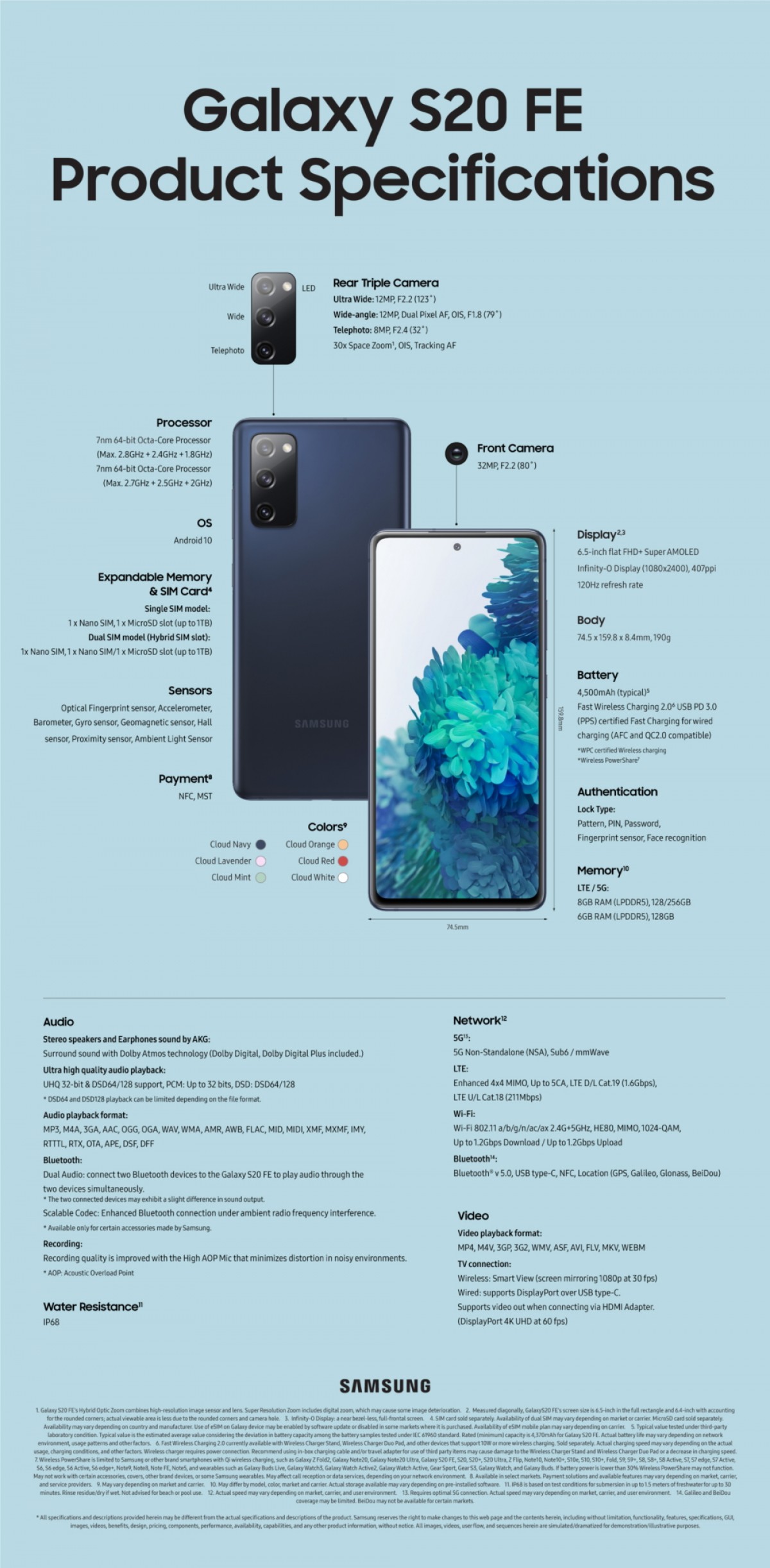 T
yeah,and out of those 8k is a gimmick, s20 fe has reverse wireless charge,although i find this a gimmick too, curved screen i had enough,flat margins way better, only thing that dynamic amoled,but is it so fucking important?i mean i can set manually ...
A
Pretty pathetic attempt from Samsung to show how in touch they are with their fan base... but are we serious about this? The fans helped create a phone with no headphone jack? Give me a break Samsung.
?
Spot on... Comments on Exynos like if everyone need a phone to play PUBG 4h a day... And then comes another and say that the phone is overpriced because a S20 in 2nd hand will cost less... Yet others complaining of the bloatware and heavy skin, while...
ADVERTISEMENTS