The Samsung Galaxy S20 FE is done with pre-orders and is now on general sale, both the 4G version and the Galaxy S20 FE 5G. There are some country-specific details that you should know.
In the US, there are two 5G models – the second one being Verizon's S20 FE 5G UW. That one you'll find on Verizon.com, the regular 5G model can be had at Samsung.com or from carriers and retailers.
In the UK the 4G model goes for £600 and the 5G one for £700, you can find them through the usual channels including Samsung Experience stores.
In Germany the launch of the S20 FE coincides with the launch of the Galaxy Fit2. The phone can be yours for €633 (4G) or €730 (5G), the smart band for €48.
Samsung Italy has been quite busy. If you buy an S20 FE (4G or 5G) plus a Galaxy S20/S20+, you will get a €100 bonus through the Samsung Members app, which you can redeem before October 30 when buying things from Samsung.com or even physical stores. Alternatively, you can get a €100 discount for a Galaxy Tab S6 Lite (Wi-Fi or 4G).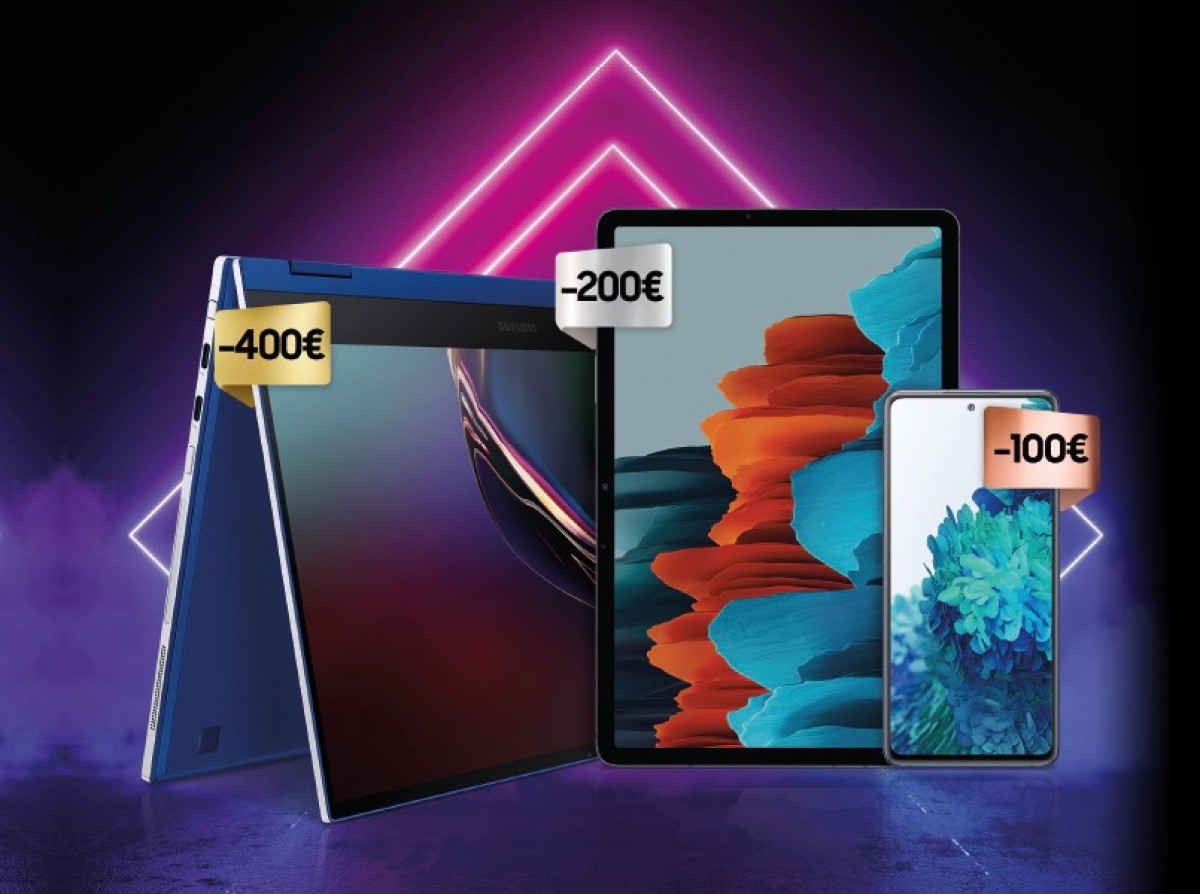 Check out this page for more as the bonuses go up to €400 and some involve the Galaxy Note20 and Note20 Ultra, as well as Samsung laptops.
In Spain the 4G model starts at €660, the 5G one at €760, both come with 2 years of Samsung Care+ for free (this offer expires on October 25).
Make sure to check your local trade-in offer. For example, in France you can get up to €210 for a Galaxy S9+ in good condition (and more for more recent models). In the US trade-ins can save you up to $450.

Also, if you missed the pre-orders (which came with certain goodies), it's not too late. In the UK, you can get a free Galaxy Fit2 or Xbox Game Pass Ultimate plus the Galaxy Games Pack if you buy before the 27th.
And while we're on the topic of the Samsung Galaxy S20 FE, here's a disassembly video that can serve as a guide if you ever need to take one apart. If this seems too tricky, consider getting Care+.
?
Fan Edition - * Headphone jack * * SD card slot * * Removable battery *
D
Again, reality disagrees with your influencer site "opinions". https://www.iphonefirmware.com/apple-store-in-amsterdam-evacuated-likely-after-ipad-battery-overheated/ https://money.cnn.com/2018/01/09/technology/apple-iphone-batter...
M
I suggest you look up the IFixIt teardown review before you mutter some more cr*p. 🐶
ADVERTISEMENTS