Camera
The Galaxy S20+ has a standard set of three cameras that include a wide main camera, an ultra-wide camera, and a zoom camera. That last one provides zooming capabilities but doesn't really have a notably longer lens than the main cam - the optics deliver a modest 1.07-ish times magnification. The rest is done by cropping from the high-res 64MP sensor. Its 'default' zoom level is 3x.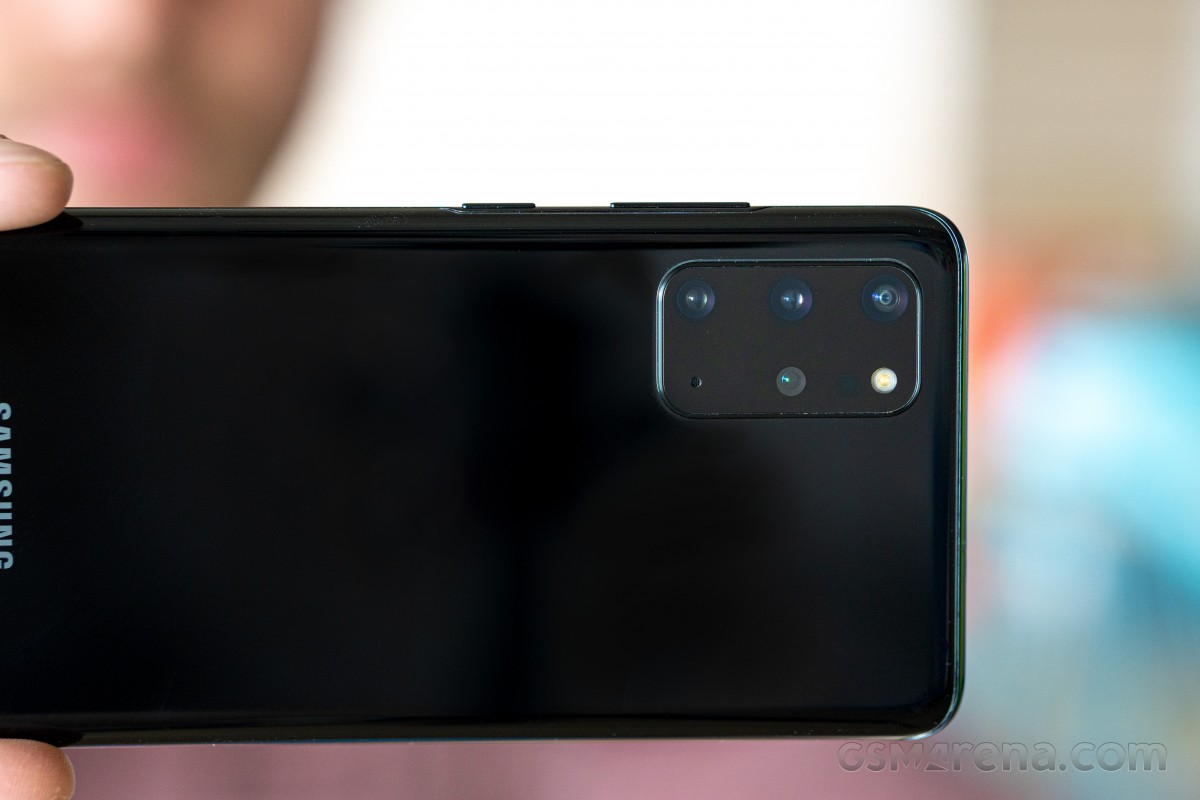 That's in contrast to every other phone maker in 2020, which took one of two paths for their flagships - either a 4x-5x periscope tele (Samsung's own Ultras, Huawei, Xiaomi, Oppo) or a conventional telephoto in the 2x-3x range (Apple, OnePlus). We're not entirely certain, but Sony's tele efforts might be a bridge between the two approaches. Anyway, the point is, the S20+ has a very unorthodox zoom camera.
The camera app, on the other hand, is mostly conventional, yet it has a set of features this reviewer appreciates. The ability to remove and rearrange the modes shown in the main carousel in the viewfinder is one of those niceties. Admittedly, the lack of Live focus (or Portrait mode in Samsung speak) and Night mode in immediate reach out of the box is a bit perplexing, but could it be Samsung's way of nudging you to set up the modes to your liking?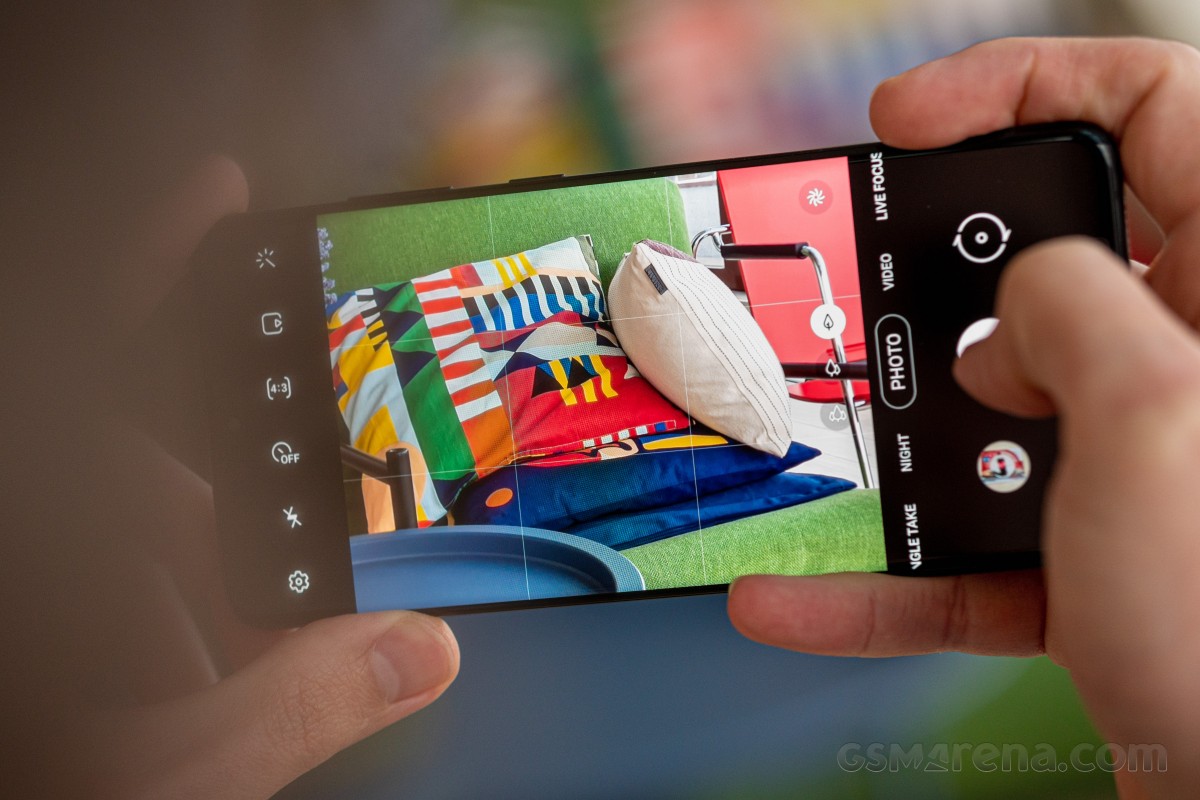 Another thing no one else seems to be getting quite right is camera operation without touch input. On the Galaxies you can launch the camera with a double press of the power button, and you can use the volume keys for shutter release - both reasonably common actions. What Samsung does on top of that is letting you switch between front and rear cameras with a further double press on the power button. So you could be out in the cold, wearing thick gloves, and you could still take a selfie.
It does remain a mystery why the Pro mode of the Galaxy camera app still doesn't let you use anything other than the main camera. On a positive note, you can now set the selfie camera to keep the native wider angle framing and not launch in crop mode every single time.
Camera samples
The samples you'll see below weren't taken specifically for this long-term review, so there won't be corresponding shots at all focal lengths from each scene. Instead, they were hand-picked from the thousands of pictures (the bulk of them, admittedly, useless) captured organically over the past six months on the S20+. The selection process made for a few interesting realizations, and we'll discuss the Galaxy-related ones among them as they arise (and skip the existential ones).
The Galaxy S20+ takes very good pictures. You can expect a great dynamic range from the main camera; just give it the extra seconds it needs to process the stack of images post-shot. Color rendition carries a characteristic Samsung look that may annoy purists, but we're liking the extra pop - most of us, at least. Noise is practically nonexistent in these images, a common trait in Samsung photos, while fine random detail can suffer from some heavy-handed sharpening - not ideal, but something this reviewer can live with.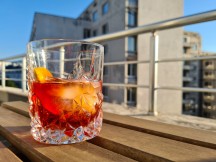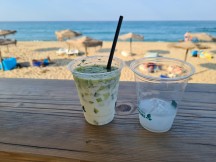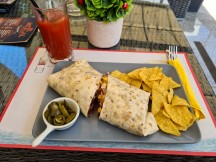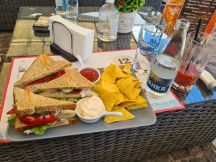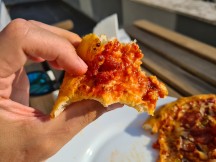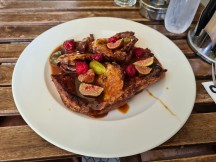 Daylight samples, main camera, food and beverage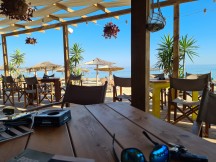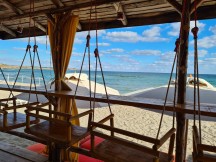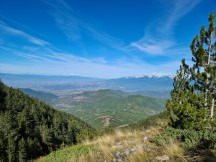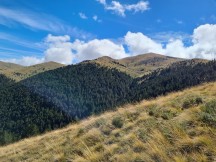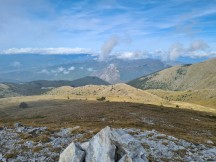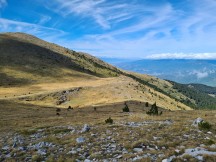 Daylight samples, main camera, sand and rocks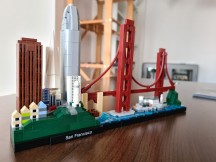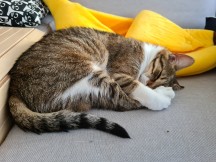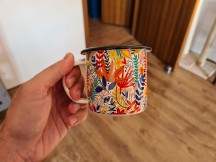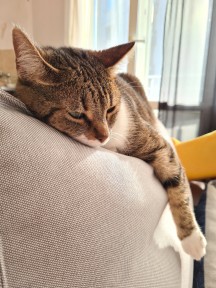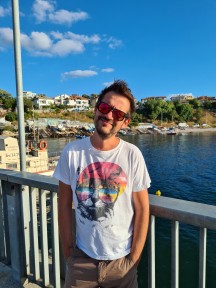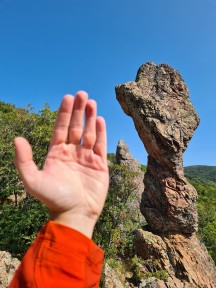 Daylight samples, main camera, assorted
Had you asked us beforehand, we'd have said that the ultra wide angle camera had seen a ton of use. While it wasn't straight up avoided, it turned out that true keepers weren't all that many. That's in part due to its lack of autofocus that limits its usefulness for nearby subjects, in part because of the reviewer's dismal photographic expertise, and let's blame some of it on the year as well.
In any case, the ultra-wide is capable of taking dramatic shots with a wide dynamic range and vibrant colors - so excellent on a global scale. On a pixel level, it's not the absolute sharpest but maintains a fairly noise-free rendition.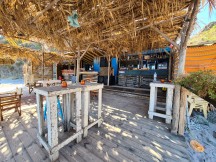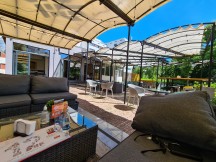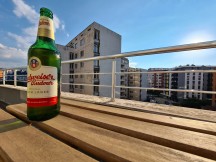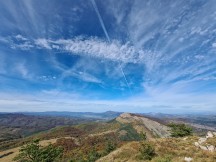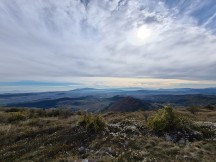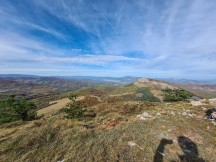 Daylight samples, ultra wide angle camera
Somewhat surprisingly, zoomed-in photos were more numerous, though often those were taken for documenting purposes. Now, since Samsung doesn't embed equivalent focal length data in the photos and we didn't abide by our usual exacting standards when taking these, we can't really tell for a fact which was taken at which zoom level.
This one produces slightly noisier shots. It isn't too keen to retain the finest of detail, though at up to 3x zoomр it performs easily well enough. Pushing it past that isn't recommended, and if you often shoot distant subjects, you'll be better off with a periscope.
Sifting though the photos that were taken in low-light, a huge disparity in the numbers becomes evident - ultra wide and zoomed in shots in the dark are few and far between. That's on top of the unusually low number of low-light shots to begin with. We shall once again mention in passing the socio-economic consequences of 2020 (what are you doing outside after dark in a lockdown?). But could it be that you don't see far in the dark anyway, so that's why you don't zoom in as often and... some other made up reason of the sort for the ultra wide? Whatever the cause, the end results stand.
Okay then, so the low-light shots taken on the S20+'s main cam, scarce as they may be, are generally very good. The Galaxy Ultras and the Mate 40 Pro, with their even larger sensors, are capable of producing better images under the same conditions, that much we'll concede. But outside of the professional pursuit for 'more, better, always', this reviewer finds the S20+'s shots entirely satisfactory.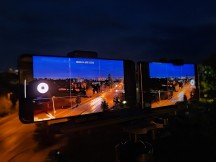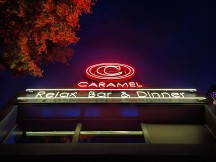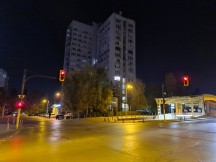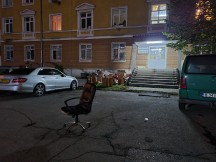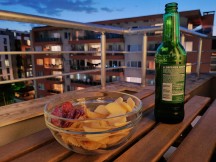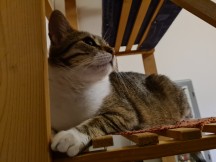 Low-light samples, main camera
Night mode can still result in better photos on the S20+, particularly in high-contrast scenes and ones with interesting lighting.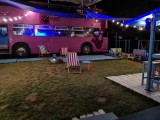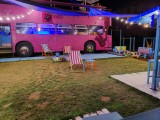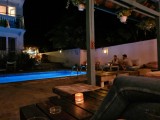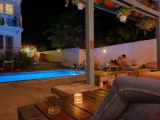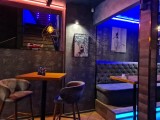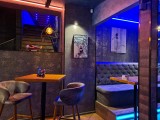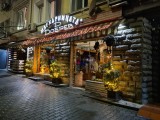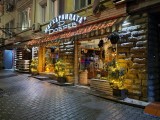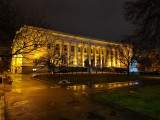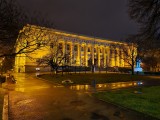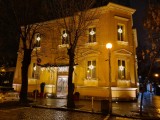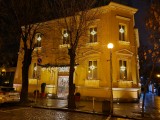 Low-light samples, main camera: Photo mode • Night mode
We are liking the limited selection of ultra wide low-light shots we managed to dig up. Night mode makes a notable difference here too and we'd be even more keen on using it on the ultra wide - it's just that on the main cam you can get a likable image in photo mode more often than on the ultra wide, so you better default to Night mode on the ultra wide.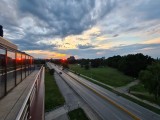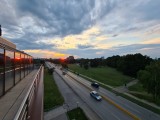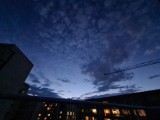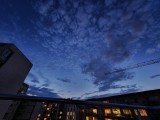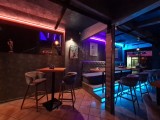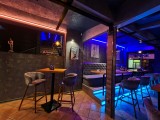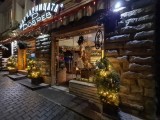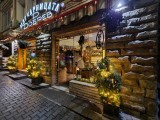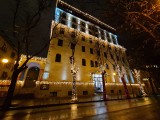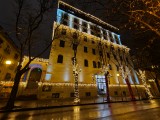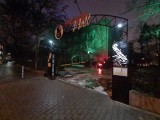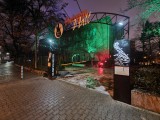 Low-light samples, ultra wide camera: Photo mode • Night mode
The zoom camera's Night mode is also the one that should be preferred over the regular photo mode. It produces consistently superior photos with finer detail, improved noise performance and significantly better developed shadows.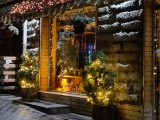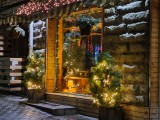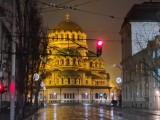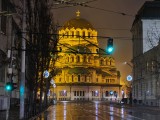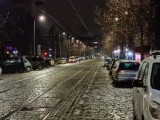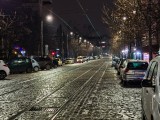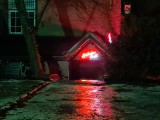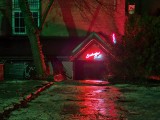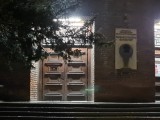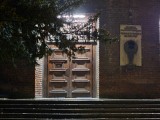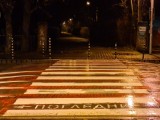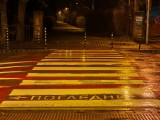 Low-light samples, zoom camera: Photo mode • Night mode
The selfie camera on the Galaxy S20+ has all the makings of a very capable shooter, and it mostly delivers. In bright daylight, you can well-detailed shots with properly good dynamic range, though they will be missing the warmth and general appeal in the skin tones you could get if you flip the phone to use its main camera. Aiming to fit the camera into the tiniest of punch holes on the front is what we'd choose to blame for the selfies not being quite as great as we'd like.
They don't get better in the dark either, quite the opposite. In anything other than abundant natural outdoor lighting, the Galaxy selfies are likely to leave you wanting, as they have left this reviewer. Perhaps that's the reason there are so few of them.