These are weird times for Samsung, with "glass" somehow scratching like plastic, and "5G only" smartphones having 4G LTE versions too. We're talking about the S20 Ultra in the latter case, which initially was suggested by the Korean company to only come in one variant, with 5G support on board.
However, in the time that's passed since the official announcement on February 11, some local Samsung sites (such as this one in Indonesia) have listed something called the Galaxy S20 Ultra LTE. And that, as its name handily implies, does not connect to any 5G network.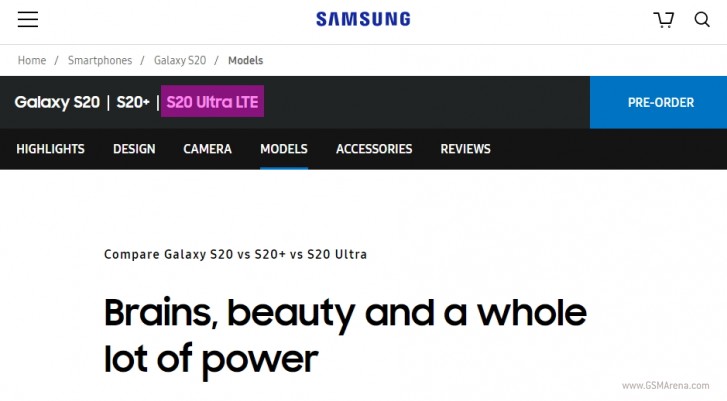 It's unclear if the hardware here is identical to the 5G Ultra and the next-gen networking is simply disabled because these are units due to be sold in countries that don't have 5G networks already, or if this is an entirely different model. Samsung's marketing cleverly ignores such details, focusing on other aspects instead.
With this in mind, we now have two specs listings for the S20 Ultra ourselves: this is the one for the LTE model, and this one is for the 5G Ultra. Each of these will make it to specific markets.
?
I don't think it's inferior considering that 5g isn't close to being nation wide yet, and the 4g models are likely not as expensive.
K
probably it's true if you see when he boots up the device in this video it says LTE https://www.youtube.com/watch?v=Txkc1s1a4yM
R
Thanks man. I too was chatting with an agent from Samsung Philippines to clarify about it. Turns out, they don't know what they're talking about. I asked if the Ultra will be 5G capable, they said NO. Only 4G capable will be issued in the Philippine...
ADVERTISEMENTS