Design and handling
The Galaxy S21 feels a lot different than the S21 Ultra - in more than one way. Aside from the obvious fact that it's much lighter and compact (just 163g and 7.9mm thick), the back panel is also made of plastic, not glass. A notable downgrade from the last year's vanilla Galaxy S20. There's a silver lining to it, though.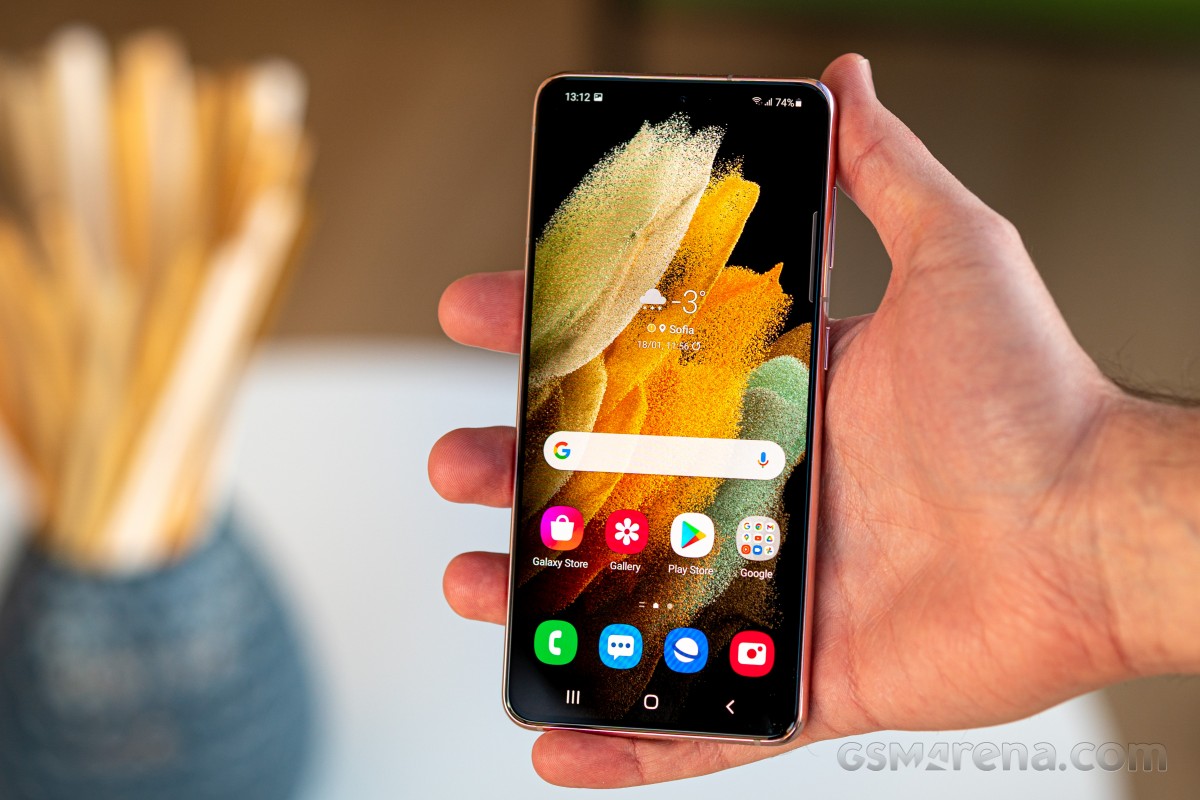 The matte finish on the back feels different, providing a bit better grip, while still not attracting fingerprints or smudges. The Phantom Violet color we received goes well with the rose gold-ish side frame and camera bump. Moreover, cracking or scratching your back panel doesn't make it an expensive incident. Surely a plastic back panel is cheaper to replace.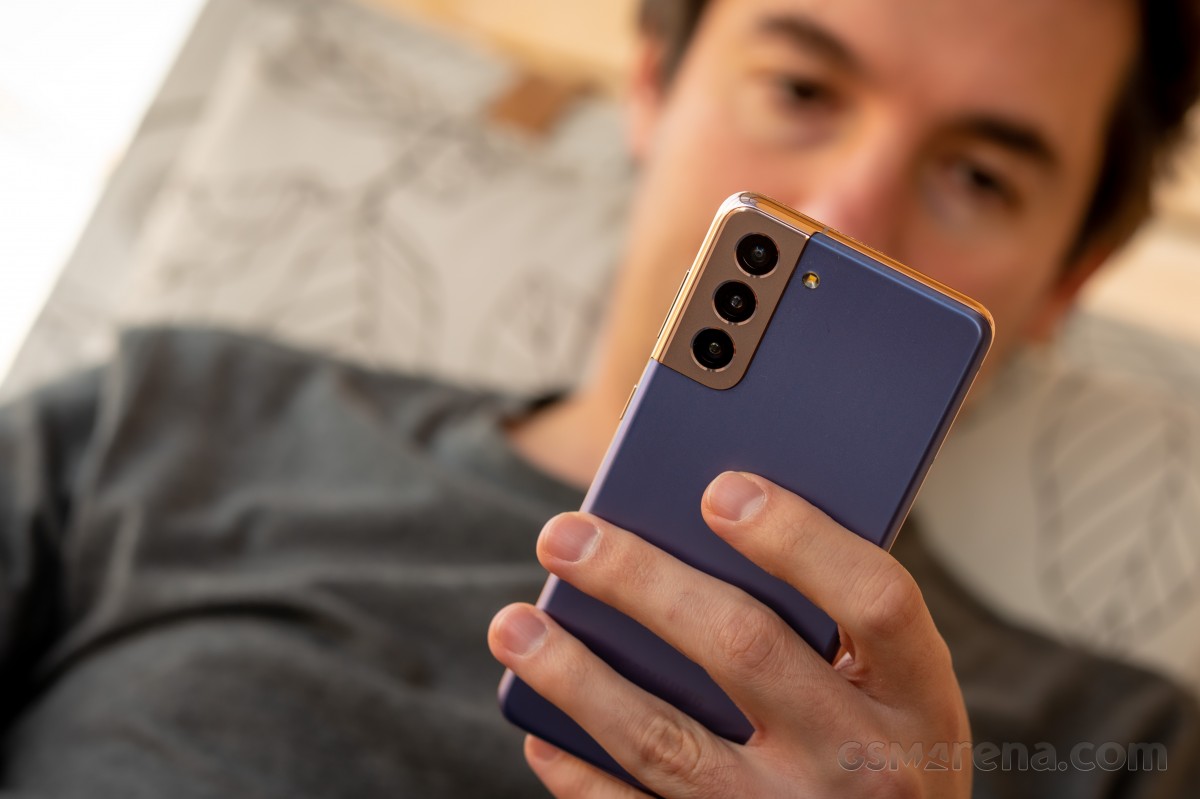 And to be absolutely honest about it, we had to use the phone for a while before noticing that there's something off with the back. Perhaps that's what Samsung intended "glasstic" to be for all these years. At least the front panel is Gorilla Victus-protected.
The bump is considerably smaller than on the Ultra and somewhat more symmetrical, too.
The vanilla S21's thin bezels are somewhat more noticeable, in a good way. You can definitely appreciate them more as the phone feels tiny. And so is the earpiece. Still wrapping our heads around how small the earpiece is.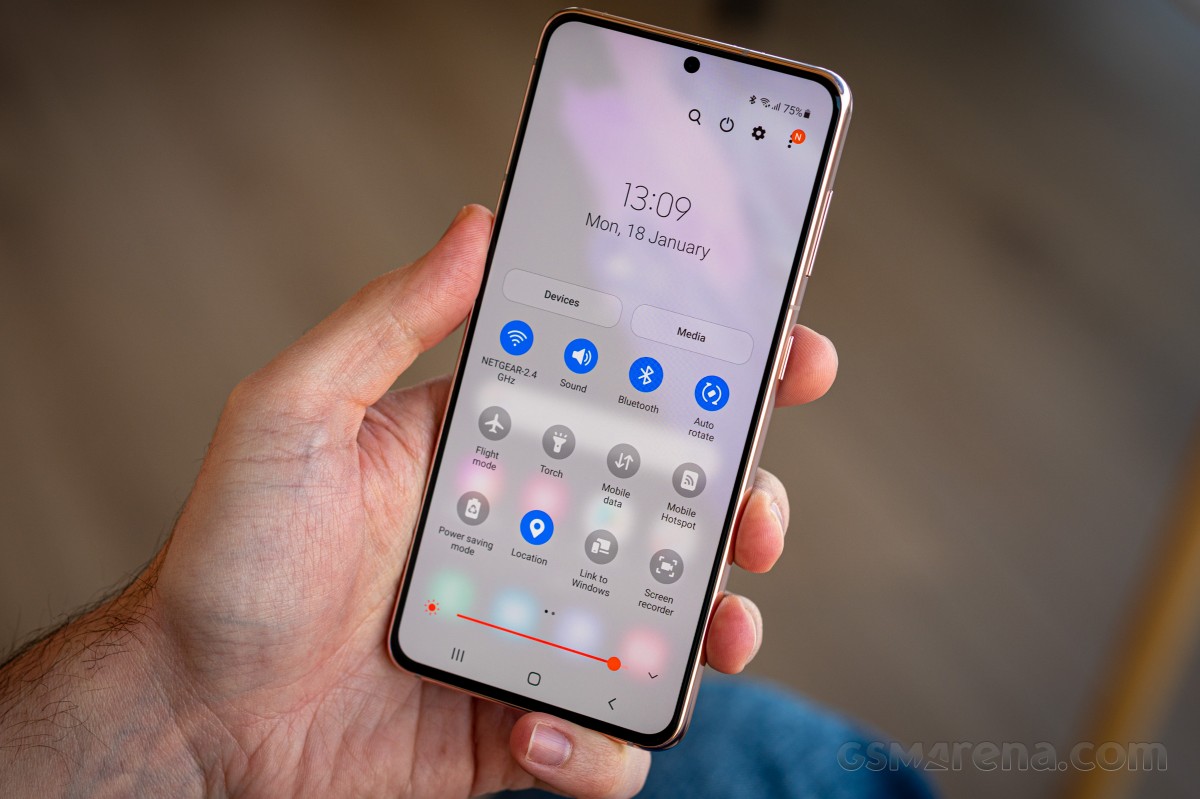 Going down in size hasn't ruined the Galaxy S21's button and fingerprint reader positioning. Everything is within a thumb's reach.
Hardware overview
This section is going to be short and not because there's no hardware to talk about but mostly because there are no significant changes to talk about. Aside from the new chipset, of course.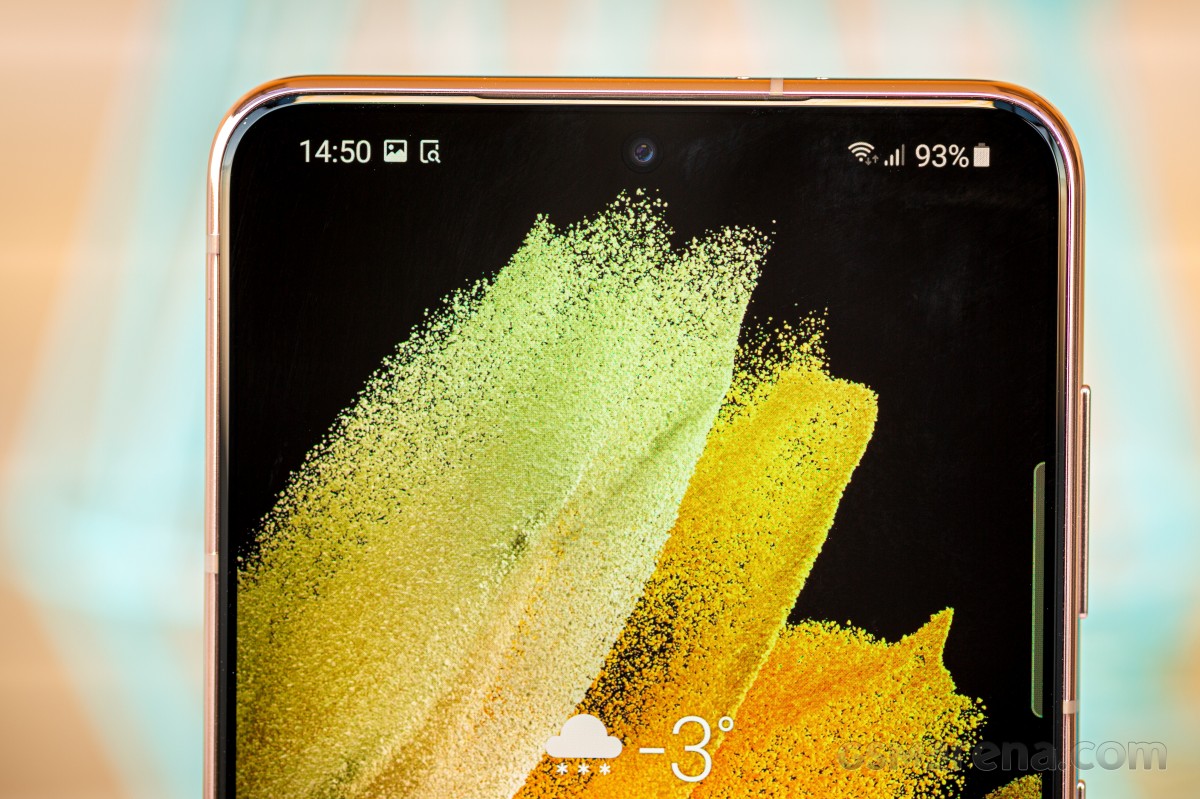 On the other hand, there are some downgrades that need to be addressed. For instance, the Dynamic AMOLED 2X has been downgraded to 1080p+ resolution but keeps the 120Hz refresh rate. The microSD card slot has been axed, the camera setup is absolutely identical to the S20 (but you do get a couple of new features, though). The battery capacity and charging tech are the same, too.
And while the overall camera setup worked out pretty well last time, so we don't mind Samsung sticking to the proven recipe, but a bump in the battery capacity would have been greatly appreciated. Last year's S20 didn't do a good job in our endurance tests, so we hope the new display and more efficient SoC will have a positive impact.