Samsung Galaxy S21 Ultra gets the Best Smartphone award at GLOMO 2021
After a year of absence, the Global Mobile (GLOMO) Awards at the Mobile World Congress are back (there was no MWC last year). The Samsung Galaxy S21 Ultra was voted the Best Smartphone of the past year by the jury, which had this to say about the phone:
"The best Android smartphone Samsung has ever made with a great range of features, stunning AMOLED display, best-in-class cameras and more – this phone delivers across the board and is a worthy winner of Best Smartphones in 2021."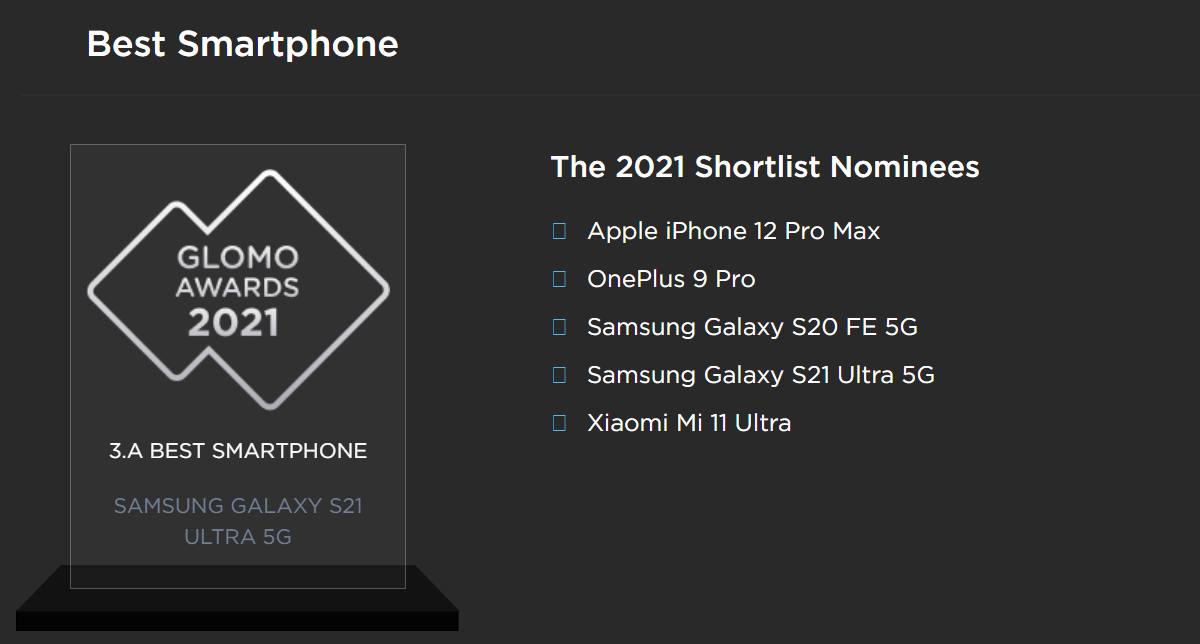 Samsung was the only company to get two phones onto the shortlist of nominees for 2021, the second model was the Galaxy S20 FE 5G. The shortlist also included the iPhone 12 Pro Max, the OnePlus 9 Pro and the Xiaomi Mi 11 Ultra.
Here are the key considerations that the jury focused on when selecting the winner:
Physical design and innovation
Device performance and form factors
Genuine new innovation deployed e.g. in form factor, technology, features
Product usefulness in terms of functionality and features
Price point and perceived value for money
Commercial success in global territories
User experience, quality & reliability
Environmental and sustainability credentials
On-going commitment on support e.g. software upgrades
ARM earned the Disruptive Device Innovation award for mobile device processor development, beating out Apple for its work on UWB, Oppo for its efforts in developing and promoting fast charging and the companies that worked on rollable displays, BOE, LG, Oppo and others.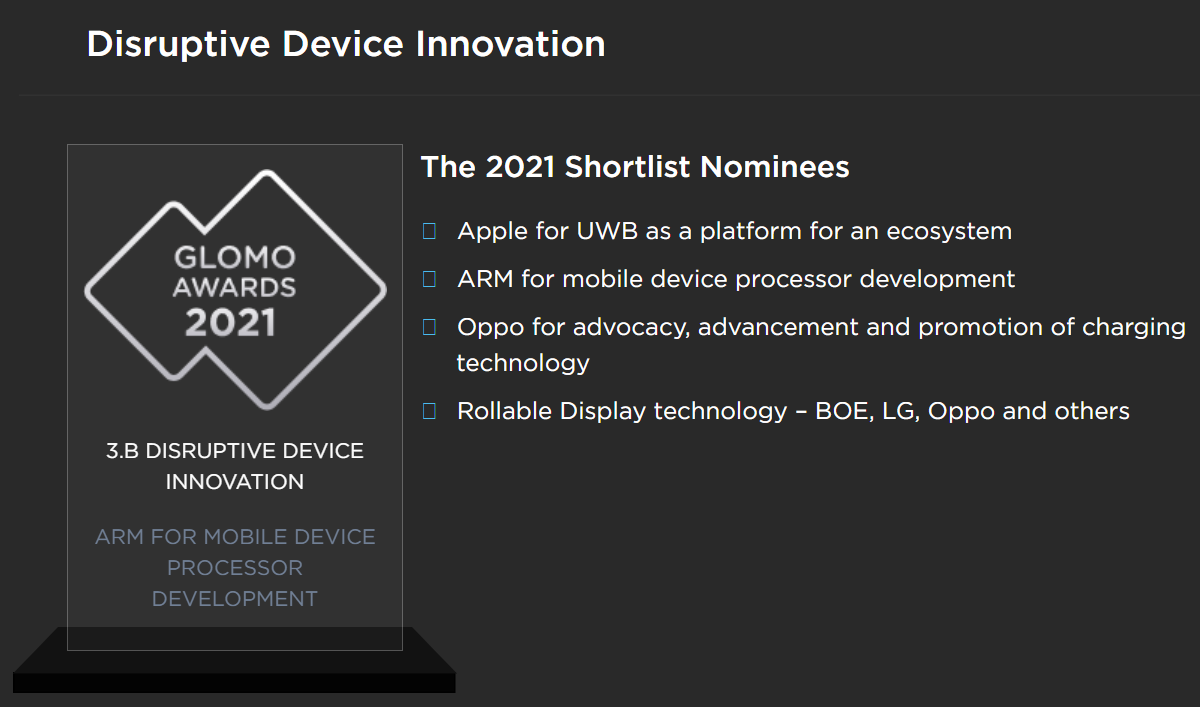 The Vodafone Curve was chosen as the Best Connected Consumer Device, this is a GPS-enabled tracking tag. It won over Samsung's Galaxy Buds Pro, Huawei's VR Glass headset, the Nreal Light mixed reality headset and the ZTE's Cloud+AI home camera.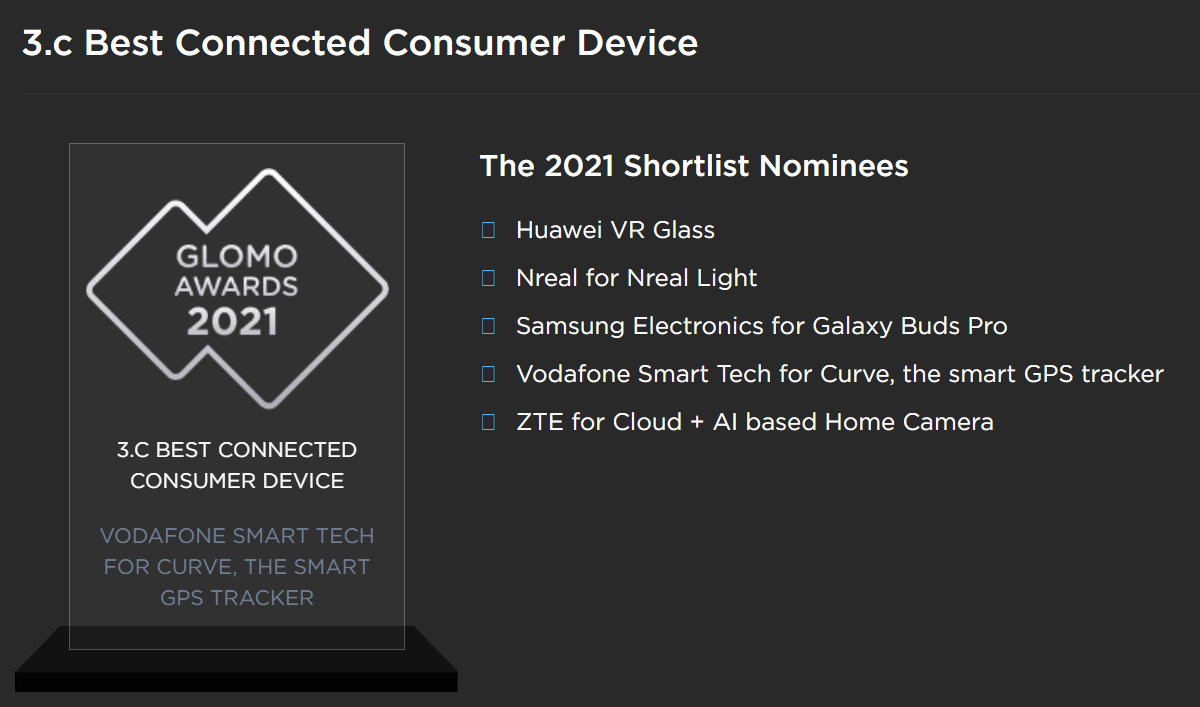 In case you missed the GLOMO 2019 awards (again, the 2020 edition was canceled), the Huawei Mate 20 Pro won the beset smartphone award, the Samsung Galaxy Watch won the Best Wearable Mobile Technology award and Epic Games was honored for the Fortnite franchise.
?
A simple mouser over on the upvote icon shows text "Please, login". Now you know how.
ADVERTISEMENTS