It sure was a busy day, as is becoming a tradition when Samsung holds one of its Unpacked events. The company announced another a trio of flagship models alongside the Galaxy Buds Pro with smarter ANC and even better audio quality, and the Smart Tag trackers.
The S21 Ultra is surely looking like one of the most formidable cameraphones we've ever seen, while the S21 and S21+ bring a new design, but comparatively fewer upgrades over the outgoing S20 and S20+. The good news is all three are cheaper than their predecessors, but the bad news is that chargers and headphones are gone from the retail packages, while microSD expansion is no longer possible.
Here are the cheat sheets for each phone so you can get up to speed.
Samsung Galaxy S21 Ultra 5G
Samsung Galaxy S21+ 5G
Samsung Galaxy S21 5G
If you want an even shorter version - these two infographics should have you covered.
Once you are done with that you can head this way for a comprehensive comparison of the pros and cons of each of the three new phones compared to its peers. And if eye-candy is what you are after make sure to check out the official videos of the newly announced products.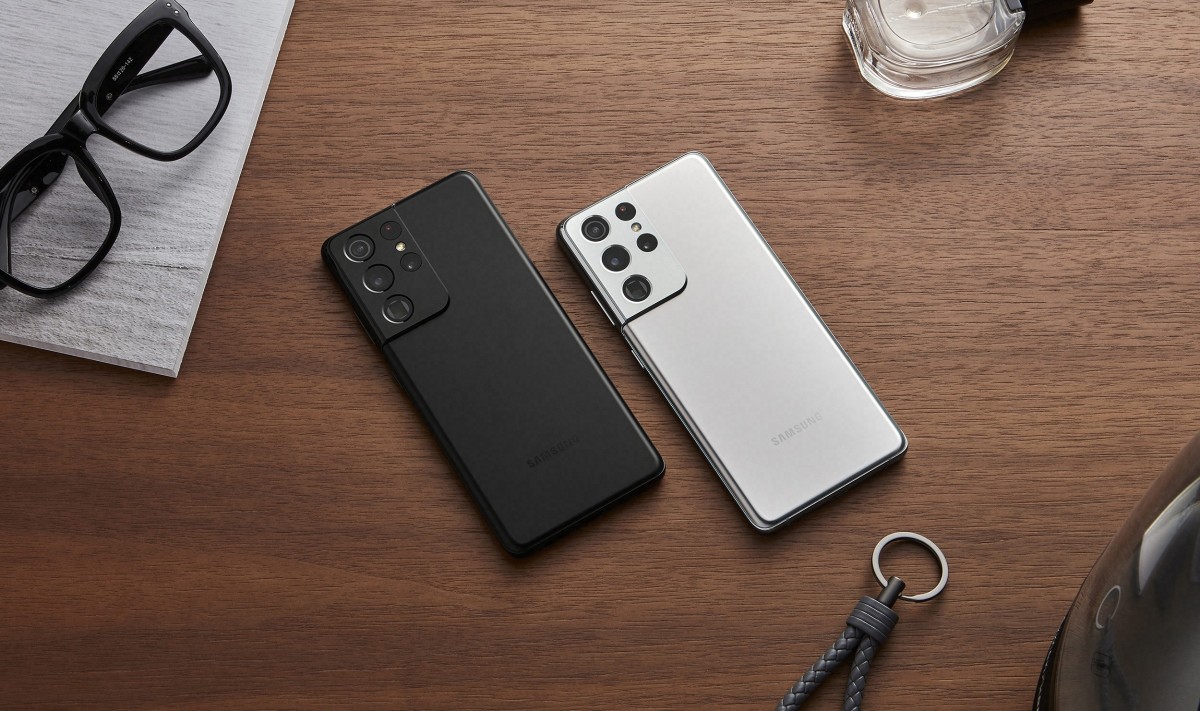 Finally you should definately check this hot take on the new lineup and its meaning for the industry in general.
A
Ever heard of a "customer feedback"? That's a message for Samsung. And for you there is no need to come here and tell people whether to come here or not.
S
I don't get the absurd amount of negativity in the comments section. If the S21 line is such garbage to you then just stay away from it. No need to come here and hate on it
A
Periscope telefoto is downgraded from f3.5 (S20 Ultra) to f4.9 (S21 Ultra) and that doesn't seem to be great. Because Huawei P40 Pro+ has problem with losing colours on f4.4 and S20 Ultra was better in zooming because it doesn't lose colou...
ADVERTISEMENT