First look
Samsung Galaxy S4 Active preview: First look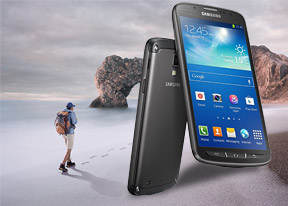 First impression
There already are water-resistant cases for the Samsung Galaxy S4, so for under $40 you can obtain the one true advantage the S4 Active has over the S4. So why would anyone buy the S4 Active when it doesn't have a Super AMOLED screen or a 13MP camera?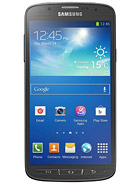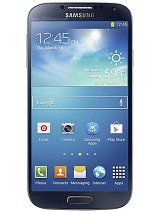 Samsung I9295 Galaxy S4 Active • Samsung I9505 Galaxy S4
For one, those cases usually add a lot of thickness - 16-20mm total is typical. They are usually not the most attractive things, while the Galaxy S4 Active is arguably prettier than the regular S4.
The in-hand feel of the Samsung Galaxy S4 Active is quite different to that of the original Samsung 2013 flagship and the grip the IP67-certified new recruit provides is certainly superior. We can probably live with the extra weight and while the added thickness is noticeable on a phone this size, pocketability isn't really affected.
More significantly, though, some hardware features have been changed. The Samsung Galaxy S4 Active is mostly identical to the regular Galaxy S4, aside from two major components.
Samsung obviously wanted to keep all available 13MP camera units for the flagship Galaxy S4 (it couldn't secure enough 13MP sensors for the Galaxy S III, which is why the former flagship used an 8MP camera). The Galaxy S4 Active also uses an 8MP camera, but that still turned out to be a quality shooter and it's spiced with quite a few new software goodies that the new chipset allows.
The screen is another matter - we're fans of AMOLED and the one on the Galaxy S4 is the best ever, but the LCD on the S4 Active is pretty good itself. It will also change the battery life (we expect improved web browsing longevity), but we'll wait until the review to do a proper battery test.
At the end, the Samsung Galaxy S4 Active looks like a niche device - most people looking for a Galaxy S flagship will end up with a regular S4 in their pocket. But as the Sony Xperia Z demonstrated, there's a market for water-resistant phone with high-end specs. Especially if the S4 Active is priced right - a step below the regular S4 would make sense to compensate for the two key downgrades.