The Android 4.3 update rollout to Samsung Galaxy phones continues – this night AT&T users may have seen their Galaxy S4 handsets notify them of a new update available. The download is a hefty 720MB, but it's well worth it.
If you haven't gotten a notification yet, you can manually check for an update (from About in the Settings menu). The build number is JSS15J.1337UCUEMJ9. You'll have to be patient though, users are reporting that the update takes a while to download.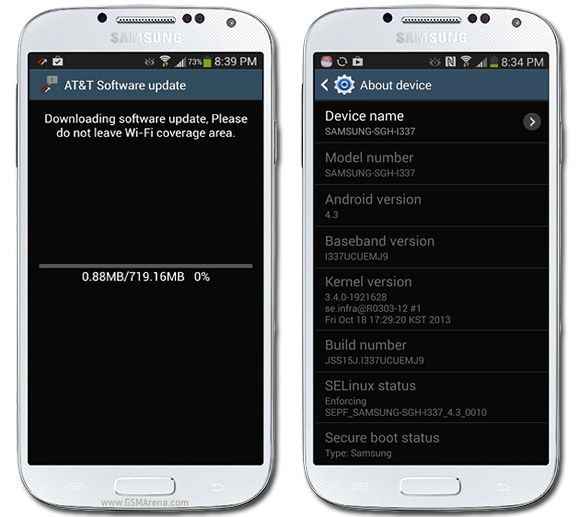 The changelog includes support for the Galaxy Gear smartwatch, speed improvements (TRIM support, less lag in the launcher, better RAM management), KNOX enterprise security, better color reproduction on the screen and a new camera software.
By the way, the open source code has already been uploaded here (the MJ9 file).
J
Do you know how to get it back, hate qwerty keyboard
?
I notoced it to but u can turn it on amd off by going into the settings it is a longer process
n
The same problem.. wg with keyboard t9 ?!