Double or nothing
Samsung I9500 Galaxy S4 vs Samsung I9505 Galaxy S4: Double or nothing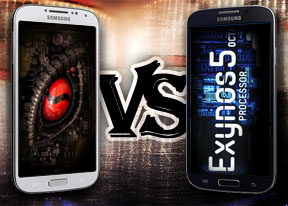 Introduction
The Android smartphone market in 2013 is as over-crowded as ever. But when it comes to the very high-end, luckily for everybody, there are not that many options. Every manufacturer has a single flagship and that's it. Or is it? Last time we checked, Samsung has been selling not one, but two flagship smartphones and to make matters worse, they both go under the name of Galaxy S 4.
Potential buyers are left scratching their heads as both versions are priced about the same, with prices varying only negligibly from market to market. And both handsets are virtually indistinguishable from one another, too.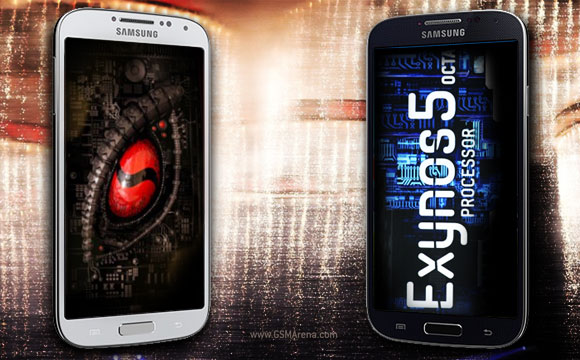 That's right, they both sound the same, they both cost the same, and they both look the same, but on the inside - their brains are quite different. The Samsung Galaxy S4 GT-I9505 is powered by a quad-core Snapdragon 600 chipset, while the Galaxy S4 GT-I9500 relies on Samsung's own Exynos 5 Octa chipset, which, as its name implies, makes use of no less than eight CPU cores.
The Galaxy S4 Octa is available only on a few select markets, and the Snapdragon 600 version is shaping up to be what we like to call the "international" model. Despite what some would have you believe, the reason for pushing the (initially intended only for the US) Snapdragon version to international markets is not its exclusive LTE support. It seems both chipsets are perfectly capable of providing LTE connectivity. It's manufacturing issues that Samsung is blaming for the low production numbers of its home-brewed Exynos 5 Octa chipset. This is the reason behind the shift of the Snapdragon 600 into being the more widely available offering.





Samsung i9500 Galaxy S4 (black) and Samsung i9500 Galaxy S4 (white) in the flesh
We finally have the two versions on our proverbial desk. All that's left is to see whether the different brains also mean different hearts and souls. That - we'll only be able to tell, after we're done with this shootout. So you are welcome to join in. One thing's for sure, both of these are some of the fastest smartphones to have set foot in our office and we better hurry up so we can catch up.
S
How to use Jio sim gt-i9500