According the technology market research analysts over Counterpoint Samsung's Galaxy S4 sales have dropped significantly this August hitting their lowest number so far at 5 million units. This is 2 million units less than the flagship's 7 million sales in June.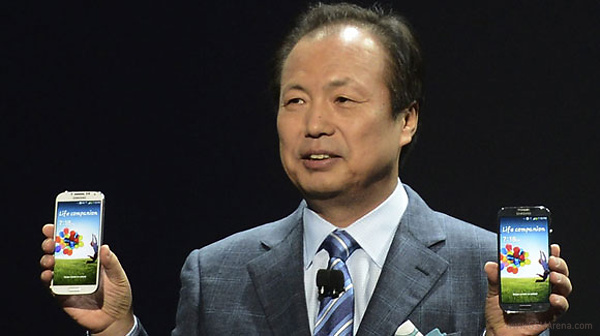 Even though Samsung Galaxy S4 is the best-selling device and topping the charts, the combined iPhone 5 sales for the last month before it being discontinued are more than those of the Samsung's flagship.
The Galaxy S4 performance is not what Samsung hoped for, but its mid-range devices and last year's discounted flagships are helping keep the overall sales high. The Galaxy Note II, S III, S III mini and S4 mini are doing quite a lot to make up for the Galaxy S4 mishaps by making it into the top 10 of the best-selling models in August.
Rank Brand Model
Samsung Galaxy S4 International version
Apple iPhone 5-16GB
Apple iPhone 5-32GB
Nokia Asha 501
Samsung Galaxy Note II
Samsung Galaxy S III mini
Samsung Galaxy S III
Samsung Galaxy S4 Mini I9190
Nokia Asha 205
Nokia 105
The Galaxy S4 sales might be low, but this was to be expected. Both Samsung and Apple were on the verge of announcing their new flagship devices in September and most of the users were probably waiting to see what hot new tech gets thrown their way. And with the holiday season closing in, the sales will probably bounce back, particularly during the Black Friday campaigns.
Counterpoint expect the total Galaxy S4 sales for 2013 to be 80% higher than the Galaxy S III total sales for the same period last year.
P
If you think there's nothing that Android can do that the iPhone can't, then you don't know Android AT ALL! How about: have a "man sized" screen, larger than 4" (the Apple screen size advert clearly has a female hand, showing that ...
?
though it got top notch spec, but i don't find its quality top notch personally
?
LOL @ samsung fanboys desperately trying to find reasons to defend.