Samsung Mobile chief JK Shin has smashed the rumors of poor Galaxy S4 sales by revealing the actual sales figures for the flagship. Speaking to Korean media, Shin said more than 40 million Samsung Galaxy S4 phones have been sold.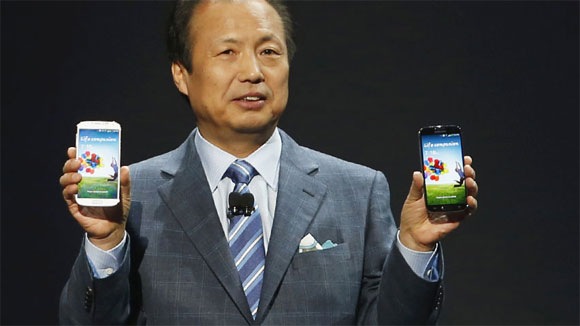 This puts the rumors of the phone's disappointing sales to rest. It was them in particular which suggested the company is hard at work on announcing the next-gen Galaxy S5 early in 2014. Now that seems far less likely to happen.
The Samsung Galaxy S4 reached 10 million sales just one month after its release and double that in the next month. It appear though, that the smartphone's sales campaign hasn't ran out of steam after that as some previous reports suggested.
JK Shin has also said that the company is working with different battery suppliers in order to solve isolated cases of batteries overheating and swelling issues.
I
I guess you didn't read my post correctly... Statistics show iOS crashes more, users just aren't aware of it... How can you say Android crashes more if you're not aware when iOS crashes? It's like living in Italy and saying there are more Italians th...
?
We don't care about what you are fan of, just stop bs'ing people with your false/kiddie arguments. Now i'm out, but really i don't see the point of some people dedicating their life/free time to bashing stuff they never owned or at least used pr...