Advanced fence-sitting
Samsung Galaxy S4 vs Galaxy S III: Advanced fence-sitting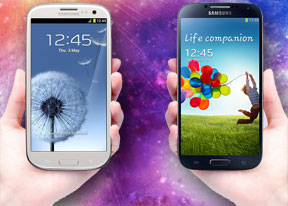 Video camera quality
Update April 12: We've reshot the videos with the unit running final software and updated the text below to reflect our new findings.
Both the Samsung Galaxy S4 and the Galaxy S III shoot 1080p videos at 30fps. The bitrate for the Galaxy S4 is typically between 16Mbps and 17Mbps with stereo audio making up 128Kbps of that. The Galaxy S III goes only slightly higher with bitrates of 17Mpbs to 18Mbps and audio bitrate of 134Kbps.
The difference is Field of View is noticable, though - the Galaxy S4 fits less in the frame than the Galaxy S III. Just like with the stills though the narrower FoV will help resolve object that do fit in the frame.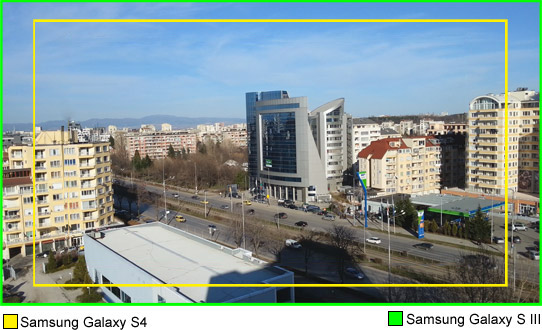 Videos captured with the Samsung Galaxy S4 have little noise and a good amount of fine detail but surprisingly aren't much better than those shot with the Galaxy S III. The colors are a tad more accurate on the new flagship, and there are less traces of oversharpening.The Galaxy S4 also has an advantage in terms of dynamic range, although it results in slightly lower contrast than that of the Galaxy S III videos.
The Galaxy S III goes for a punchier output with more saturated colors and more aggressive sharpening, making its videos appear slightly sharper even if they don't have much extra detail.
Framerate is pretty solid at 30fps for both smartphones, so videos produced with either are pretty smooth.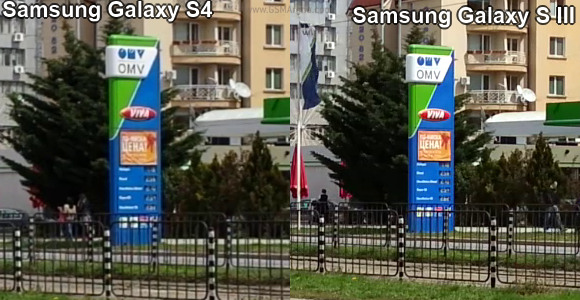 Here is an untouched video sample from the Galaxy S4 you can download.
Here is an untouched video sample from the Galaxy S III you can download.
Surprisingly the Galaxy S4 videos get way more detailed when we turned on the digital video stabilization. Footage gets more detailed and contrast improves, which is pretty odd considering that we use a tripod for shooting those, so stabilization shouldn't matter a jot. It's obviously some kind of processing issue that Samsung needs to address with a future update.
For now we'd recommend keeping video stabilization on, as long as you are not bothered by the field of view, which gets even narrower.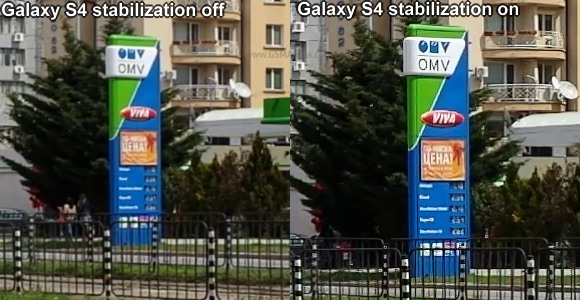 Here is the Galaxy S4 sample with the stabilization turned on:
Here is an untouched video sample with video stabilization from the Galaxy S4 you can download.
You can also take a close look at the quality of Samsung Galaxy S4 and Galaxy S III videos in our Video quality compare tool.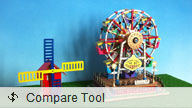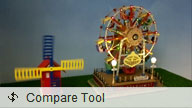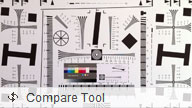 Samsung Galaxy S4 and Galaxy S III in our Photo quality compare tool