When worlds collide
Samsung Galaxy S4 vs. Sony Xperia Z: When worlds collide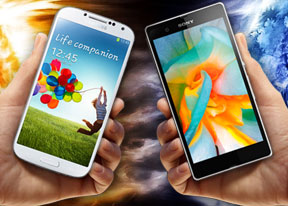 Camcorder quality
Both the Sony Xperia Z and the Samsung Galaxy S4 can capture 1080p videos at 30 frames per second. The Xperia Z can also capture images while shooting video but it only produces 1 MP stills, while the Galaxy S4 snaps full-res 9.6MP stills.
The Galaxy S4 and the Xperia Z have some unique features too - the Galaxy S4 can pause and resume the video capturing and it does the cool dual-recording which lets you capture footage with its two cameras simultatenously.
The Xperia Z on the other hand offers HDR video recording, but sadly enabling that doesn't do as big a difference as we hoped. It still adds some detail in the highlight areas, which can make the difference between a usable and a poor video on some occasions.
The Xperia Z videos come up with excellent detail and a solid 30fps framerate. Their bitrate hovers about the 16MBps mark, which is a decent compromise between quality and file size. The colors are accurate, not oversaturated but the white balance is warmer than it should be.
The Samsung Galaxy S4 stores videos in MP4 files with 17Mbps bitrate on average. Stereo audio is recorded at 128Kbps bitrate and 48kHz sampling rate.
Videos captured with the Samsung Galaxy S4 have more fine detail than those recorded with its competitor and less noise. Colors and white balance are also a tad nicer, which makes the overall result more pleasing.
Both phones have the same field of view, but the Galaxy S4 resolves more detail. The Xperia Z colors are closer to reality, while those on the Galaxy S4 are a bit oversaturated. The white balance on both phones is complete opposite - warm on the Xperia Z and cool on the Galaxy S4.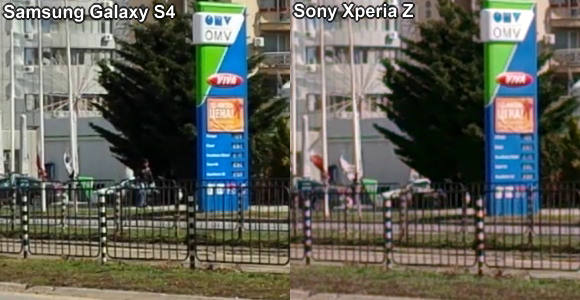 The two phones are in our Video quality comparison data base too, so if you want to do some more pixel peeping you can proceed right ahead.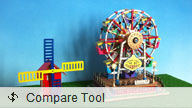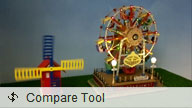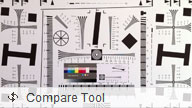 Samsung Galaxy S4 vs. Sony Xperia Z
Winner: Samsung Galaxy S4. Despite doing worse than the Galaxy S III, the Galaxy S4 was still able to outresolve the Xperia Z and produce generally more pleasing videos.