Sphere, gallery, image and video editors
One feature missing from the camera app is spherical panoramas, this is handled by a separate app instead. It's called Sphere (emphasis on the app's location-awareness) and it's a mini social network that lets you share spherical panoramas and browse ones shot by other people.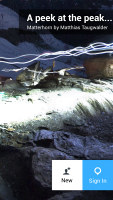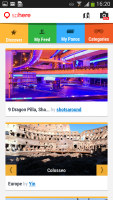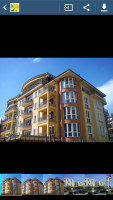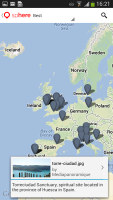 Sphere combines spherical panoramas and social networking
Snapping a sphere is fairly easy - the app may request that you put the device on a table for a few seconds the first time you're using it (so it can calibrate the sensors), after that you hold it about 15cm / 6" from your chest and turn around to capture the entire sphere.
The app shows the best spheres on its default screen, but you can also browse by category or location. People can follow your posts and you can follow theirs, with new spheres showing up in the My Feed tab. Of course, you can choose not to make a sphere public or at least strip the location info.
The gallery on the S4 zoom is the standard TouchWiz Gallery, which is very capable. It has several view modes - Albums (the basic one), but also Time, Locations, People and Favorites, which help you sort through your photos.
The size of the thumbnails can be adjusted with a pinch zoom or with the lens ring. The lens ring can also be used to zoom in on photos.
You can swipe right to reveal a pane with all the folders, which helps navigate multiple folders with photos (you can pick multiple photos from multiple folders at once). One option advanced photographers will appreciate is the picture details popup, which shows things like focal length, ISO, aperture, shutter speed and so on.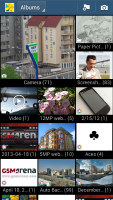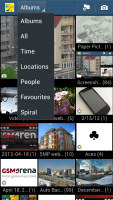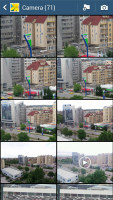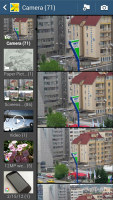 Standard TouchWiz gallery • changing thumbnail size
Gallery will automatically pull photos from your Picasa account (now folded into Google+).
The app also offers two ways to annotate your photos. One turns the photo into a virtual Polaroid and lets you write a note on the empty space. The other is non-destructive and saves the scribbled label away from the photo, but those are harder to share.
Story Album can be really helpful in organizing your photos. After a shooting session it will prompt you to group all the new photos into an album. Albums can be created based on location, the people in the photo and when the shot was taken.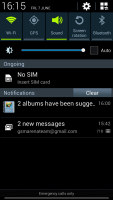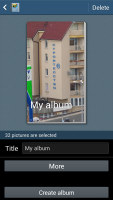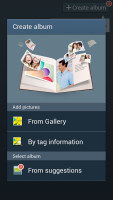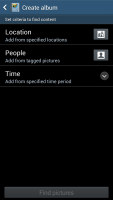 Story Album takes the hassle out of organizing your photos
The Samsung Galaxy S4 zoom also includes Photo Suggest, which gives you a peek at the most popular locations and sights people have photographed either near you or in places you plan on visiting. This way you can plan ahead what to see and photograph.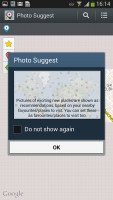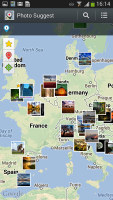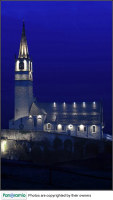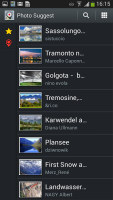 Photo Suggest shows what's worth photographing nearby
The Gallery app offers a fairly capable image editor. It covers the basic operations like crop and rotate, adjust image properties (from Auto adjust to manual exposure tweaking), add color effects and frames.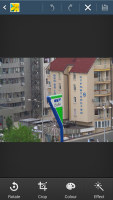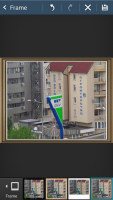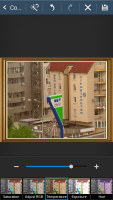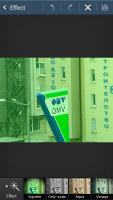 The Gallery offers basic editing options
A more creative app is the Paper Artist - it applies an effect to the photo and lets you paint only a section of the image to highlight a specific objects. You can also draw freehand and add frames.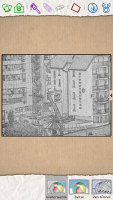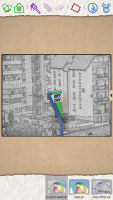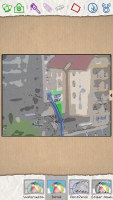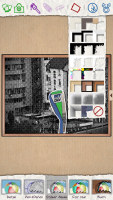 Paper Artist is for the creative types
Editing videos is also enabled and it's a very simple process. You pick a theme (you get only one preinstalled, the rest you can download for free), which puts in a few stock clips for titles and lets you plug in your own videos and photos.