A few of weeks after its unscheduled appearance on Twitter, the Samsung Galaxy S4 Zoom went official for AT&T in the United States. The device will be available on November 8 for $199.99 with a two-year contract, or $25 a month through AT&T Next.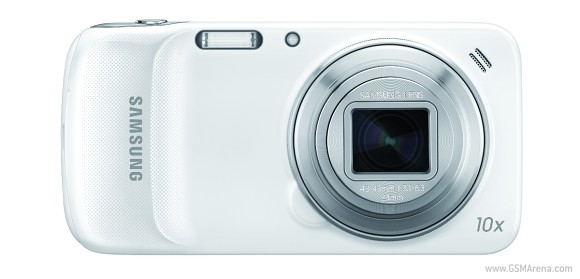 For a limited time, users who opt for the Samsung Galaxy S4 Zoom will have the chance to pick up a 7" Samsung Galaxy Tab 3 for free. Grabbing a free tablet will of course, require signing up for a data plan.
There is no difference in the specs of the US bound Galaxy S4 Zoom and the international version we extensively reviewed, save for the presence of AT&T friendly LTE bands. As expected, the most notable feature of the device is it 16MP camera with 1/2.33'' sensor and Xenon flash.
Like most newly launched AT&T products, the Samsung Galaxy S4 Zoom came with a hands-on/promo video. You can see it below.
b
nokia lumia : 1020 is better than this..............(+_+)
?
Wow...Talk about jealous
?
Best camera phone ever, good companion for the best smart watch the galaxy gear, the best smartphone note 3 and best tablet note 10.1 2014.. a must buy!