The Samsung Galaxy S5 Active doesn't exist officially but there are traces of it all over the place, including Samsung's own web site. The support page for Scandinavian countries (Norway, Sweden, Finland and Denmark) have a placeholder page for the Samsung SM-G850F.
From previous leaks we know the Galaxy S5 Active will have the same base specs as the regular Galaxy S5, which carries an IP67 certification (matching the Galaxy S4 Active). The new Active model might be be tougher, however, with a MIL-STD-810G rating.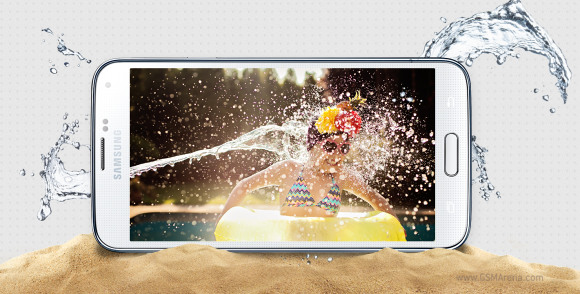 This rating guarantees protection from salt water (IP only covers fresh water), impacts, thermal shock and other kinds of potential damage.
Anyway, the Samsung Galaxy S5 Active will have a 1080p screen, a Snapdragon 801 chipset and a 16MP camera.
The SM-G800F will likely be the European version, there will be versions for AT&T (G870A) and Sprint (G860).
m
When I first got my Galaxy s5 active, I LOVED IT! I bought it because I wanted a bigger screen then the iPhone 4s and did not want to pay for the iphone6 (Fall 2014). Since then, there have been 2 updates and I HATE IT! The first update, took away my...
M
I find it really weird that u put ur phone in the water then u complain!!!!
?
My S4 Active leaked water. Samsung rejected to repair. Phone has even Aqua mode for taking pictures underwater. But it leaks water and they dont repair under warranty. No more Samsung again!
ADVERTISEMENTS