The Samsung Galaxy S5 has reached India and in anticipation of that the price of its predecessor dropped sharply. The Galaxy S5 was shortly available for sale on Saholic but has since been removed.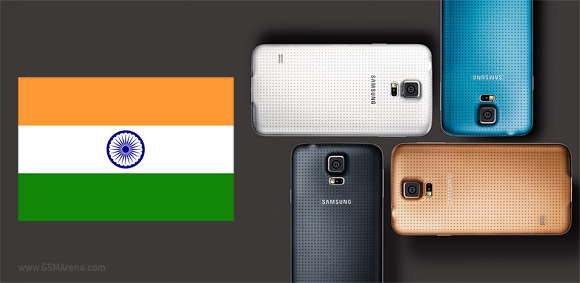 Anyway, the important thing – the price – is known. Samsung's new flagship will set users back INR 45,500 ($745 / €540), which is a little more than what the Galaxy S4 cost when it launched (INR 41,500).
The former flagship has since been dropped to around INR 30,000 ($490/€355). Note that this is the I9500 (Exynos chipset), the I9505 (Snapdragon) is hard to find.
Anyway, since the product page has been pulled down it's not clear when the S5 flagship will actually go on sale. When it goes back up, it should appear here.
In Europe the target launch date is in April and the device costs €600 or more, although this latest posting suggests that these pre-order prices might be over-inflated. If interested you can book the smartphone in multiple European countries.
D
I thnk its fair to buy a ph with so many new things. Even note 3 price is not dropping s4 is an old ph. Now so we all can expect drop in price. What samsung is offering no brand can offer. Nor can i phone it do hv limitations like limited media shari...
R
Samsung is back again in there shitty business. I bought galaxy s4 gtI9500 only 5 months passed priced dropped from 41000 to 30000. As a result buy a phone of 40000+ and when u r planning to sell it u will not get the value of 20000 also. Apple is fa...