Info on a premium version of the Galaxy S5 keeps coming in but it fails to be consistent. The latest tidbit says Samsung will repeat the Galaxy S4 Advance / S4 LTE-A trick it did last year and release its flagship with a newer chipset.
The device will reportedly be called Samsung Galaxy S5 Broadband LTE-A (note that this name has been Google Translated and may not be 100% accurate). The new chipset updates both the CPU and GPU cores to Krait 450 and Adreno 420 respectively. It also ups the RAM to 3GB. The LTE speed also goes up from 150Mbps to 225Mbps for downloads.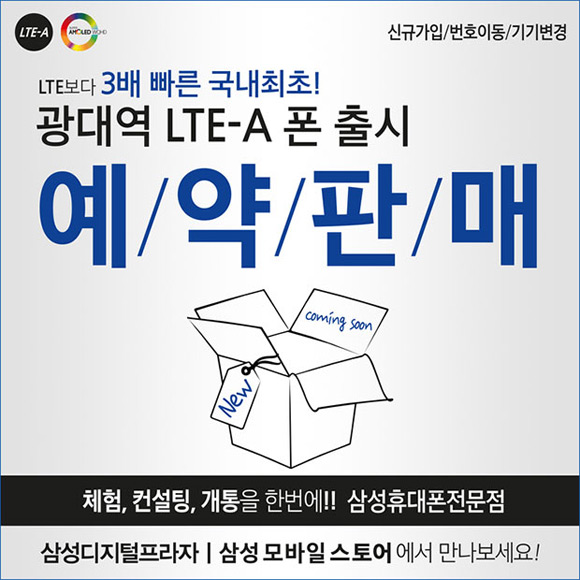 The Galaxy S5 Broadband LTE-A will have a 5.1" QHD screen and not a 5.3" QHD screen (with super thin bezels) like we heard earlier. We've also seen the screen listed as 5.2" QHD.
Note the text next to the Super AMOLED logo. It pretty clearly says WQHD (which is equivalent to QHD).

The back is reportedly brushed metal (at least it has the texture) and we've seen in gold and silver.
This might be a different device than the Samsung Galaxy F / S5 Prime which at least some of the rumors detail, but the source claims the Broadband is indeed the Galaxy F.
The new device will be unveiled on the June 19 for SK Telecom so it remains to be seen if it will be an international device or a localized device like the Galaxy J.
?
In general that's true Mickwa, but with Samsung, you either wait forever, or buy the phone and enjoy it for the one week before its made obsolete by Samsung themselves lol. Better to get other brands.
?
NEWS FLASH for all whingers. The Note 4 will be out in a few months and will be even better again. Don't by a phone and expect that it will be top of the line for 12 months. You have a good phone, stop whinging about a few mm, mAh, MP, megahertz...
K
And that's why I hate Samsung. release one phone and make sure you have all in one. they say excess of everything is bad their software has excess of unwanted features and so is the hardware. They are overdoing it.