Samsung Galaxy S5 Active has finally broken the AT&T exclusivity, just as previously reported. The first country to get the smartphone after the States is Canada. The rugged smartphone is carried by all three major carriers - Bell, Rogers and Telus.
Bell and Rogers already have the Galaxy S5 Active in stock and you can have if for CA$280 with a two-year contract or CA$700 contract-free. Telus has also confirmed it will be offering the smartphone as of early next week, but its pricing is yet to be announced.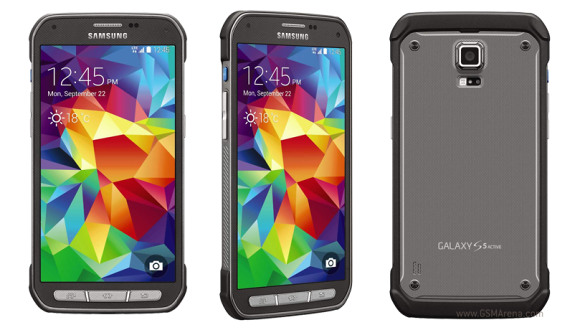 The Samsung Galaxy S5 Active is a rugged version of the Galaxy S5 flagship. It comes with similar specs but upgraded protection. In addition to its IP67-rating, it also comes with military-grade MIL-STD-810G certification, confirming its resistance to salt, dust, humidity, rain, vibration, solar radiation, transport and thermal shock.
Previous rumors suggested the Galaxy S5 Active will be launching in Europe for €629. With Canada breaking the AT&T's exclusivity we guess Europe markets should follow suit soon.
?
If they continue to keep it out of Europe, I'll turn my eyes to the competition.
D
What about middle east market? When is it arriving in saudi arabia? I need this :) have been waiting since its first launched in USA :( hurry please i cant wait more longer now :(
D
AMOLED screen, no thanks.