The Samsung Galaxy S5 went on sale last week despite the Korean manufacturer's wishes. The local carriers' hands were however forced due to a sales ban imposed for violating laws that regulate phone subsidies. The 45 day ban starts on April 5, so the carrier was trying to get out as many units as it can.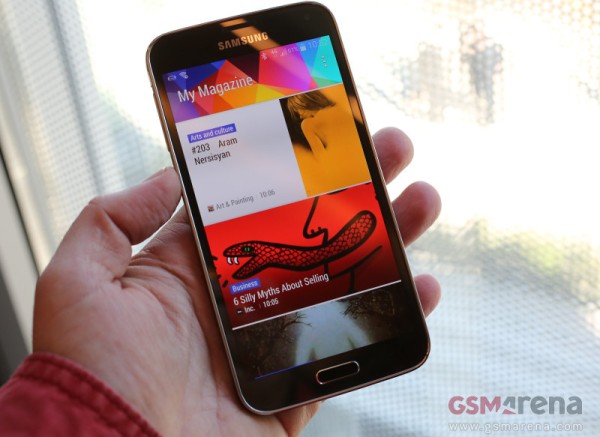 The Samsung Galaxy S5, which was originally scheduled to hit Korean outlets on April 11, is selling at the rate of 7,000 units a day. At first glance the number is quite low compared to the 8,000 daily units sold for the previous S4 flagship, and 10,000 for the S4 LTE edition released back in December.
However, you should consider that only SK Telecom is offering the Galaxy S5 to all customers at the moment; KT and LG U+ can only sell to upgrading customers and those who have misplaced their device. Also the global promo campaign of the company is quite far from reaching full speed yet - that should happen by the time of the originally planned release.
So with that in mind, the S5 flagship is selling really well, early launch and all. Samsung is even further sweetening the pot by offering the S5 for 866,800 KRW ($820) - cheaper than the 899,000 KRW ($850), which was the original asking price of the Galaxy S4.
Global availability of the Galaxy S5 flagship across numerous markets is coming on April 11.
D
What about camera quality is it good or bad????
k
my friend samsung galaxy s5 made in korea phone really asome i'm still using this phone3g speed are very well since two months .it s working very well.
D
how much is 1 and how can i bye 1