The triathlete
Samsung Galaxy S6 Active review: The triathlete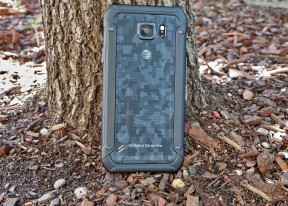 Still camera
The camera on the Samsung Galaxy S6 Active borrows the 16MP Sony IMX240 sensor that the Galaxy Note 4 uses, but puts it behind a lens with a wider, f/1.9 aperture. This lets more light in and makes for much improved bokeh effects. The camera software is highly sophisticated too.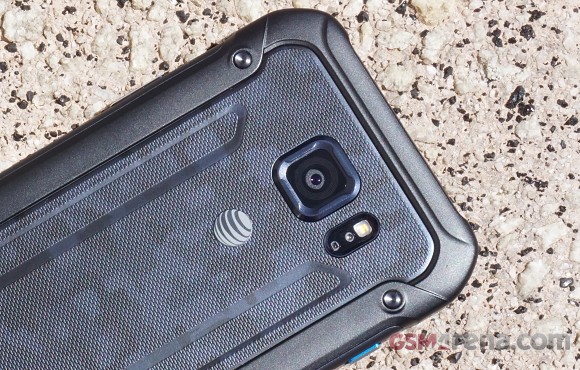 One of our favorite features is the quick launch - double press the Home key from anywhere in the UI and the camera pops up in less than a second.
The UI is pretty simple, most settings are available on the viewfinder. The selection changes as you go between the different shooting modes. You can download new shooting modes, but currently only Sports shot is available.
The mode that deserves the most attention is Pro mode. It lets you control the focus manually, adjust exposure compensation and ISO, white balance too. You can save the current manual settings into a preset for easy recall later.
The color adjustments are quite advanced - you get several presets (like color effects), but you can make your own. There are sliders to boost shadows and reign in highlights, adjust the contrast and saturation, the temperature and tint. With these you can create Instagram-y filters or make the best of the camera's dynamic range.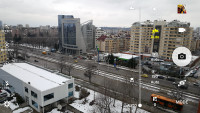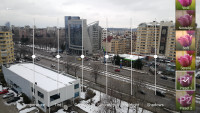 Pro mode's sliders offer a live preview of your adjustments
In Auto mode casual users can skip tapping the HDR icon altogether. There's an auto HDR option so you don't have to turn it on and off each time.
There's also an automatic night mode that fights handshake in the dark. Several color effects are available with a few more in the download section.
Tracking autofocus automatically follows moving subjects, making sure they stay in focus. This can't be used in for 2160p video though.
Selective focus makes a comeback - it snaps two photos and then lets you chose near focus, far focus or everything in focus. The Galaxy S6 camera is quite good at macro shots and creates a great soft focus on its own, so with some experience you don't need this software trickery.
Virtual shot has been revamped. It now lets you pick an object and rotate the phone around it. After, the phone can use its motion sensors to replay the object, rotating it along with the phone as if it's still in front of the camera.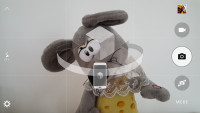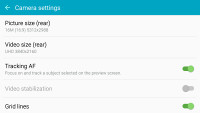 Virtual shot • camera settings
Image quality
Samsung not only has changed the lens compared to the Galaxy Note 4, but has also fine tuned the image processing. As a result the Samsung Galaxy S6 Active photos look even better when observed at 1:1 magnification.
Detail is impressively sharp. Noise is kept in check, while processing artifacts from noise reduction are hard to spot, foliage in particular looks great. Software sharpening is moderate too, Samsung has been known to dial it up in the past. White balance is spot on even in tricky conditions and the color saturation has been brought even further down from the already toned down setting in the 2014 generation.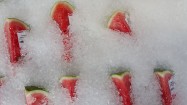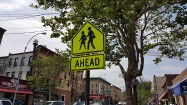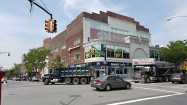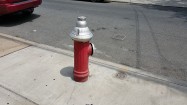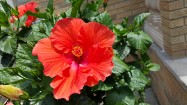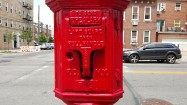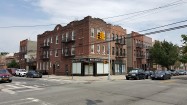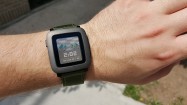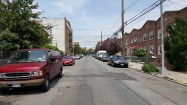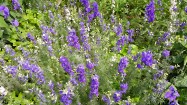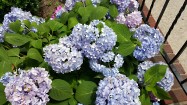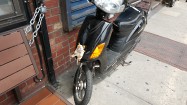 Samsung Galaxy S6 Active camera samples
The dynamic range is quite wide and you can improve it further with HDR mode. It's very fast so you can just leave it on auto without slowing down the shot to shot time. The HDR mode has a light touch, brightening shadows and recovering highlights, but the changes might be too small for some.
The device shoots panoramas with very high resolution - 3,200px tall if you hold the phone upright, 1,800px if you hold it on its side. The software and fast chipset make shooting very simple, you just start panning in one direction.
The resulting images are rich in detail and aside from the moving cars and the ledge that was too close, there are no major stitching artifacts.


Samsung Galaxy S6 Active panorama sample
The selfie camera can also take HDR photos (good when the sun is at your back) and can do Virtual shot. The wide selfie mode works kind of like a panorama - it stitches three photos for a wider field of view. You get instructions (e.g. tilt phone forward) to keep you on track.
The 5MP selfie camera is of pretty good quality and captures photos with plenty of detail and little noise. Color rendering is comparable to the main camera, slightly less saturated. It's a 4:3 camera though, unlike the 16:9 main camera.
You can enable Wide selfie to make a photo more suitable for widescreens. The stitching is as good as panoramas shot with the main camera.
Finally, Interval shot is a like a photo booth, snapping four shots with a few seconds between each.
Video camera
There's no dedicated video mode because most settings work for videos too. Even Pro mode, though you can't adjust the settings during recording and the autofocus will override your setting as soon as the video starts.
Samsung Galaxy S6 Active tops out at 2160p resolution, but it can also do 1080p at both 30fps and 60fps and 720p video at up to 120fps (that's handled by the Slow Motion mode). The front camera shoots only at 30fps, but goes over 1080p - it maxes out at QHD video to match the phone's screen.
HDR and color effects are available for video, though 2160p disables them, taking pictures while shooting video, the tracking autofocus and the additional software stabilization.
The 2160p videos are shot at the usual 48Mpbs total bitrate, all videos from the Galaxy S6 have 256Kbps/48kHz audio. The videos nail 30fps and a still frame has a good enough quality to pass for an 8MP photo. The videos are sharp, have practically no noise and accurate colors, good dynamic range too.
The 2160p videos can't make use of the digital image stabilization but the optical one is quite good on its own.
You can also download a 2160p@30fps untouched video (10s ~ 61MB).
Moving on to 1080p at 30fps, we drop to 17Mbps bitrate. The quality remains high and there's as much detail as possible at this resolution. There's HDR mode at this resolution, which brings in more detail in the shadows and improves the highlights. The HDR effect is barely noticeable though. In this mode both the OIS and the digital image stabilization are available.
We're not done with 1080p, the Galaxy S6 can go up to 60fps. This takes up more storage (28Mbps bitrate) and causes a slight drop in sharpness, but it's worth it for the smoother motion. 30fps has inherent limitations when shooting fast-moving objects and while 4K UHD TVs are still fairly rare (but quickly growing in popularity), practically all TVs can handle 60fps. Digital image stabilization is not available in this mode.
In Slow motion mode the camera goes back up to 48Mbps but is now shooting 720p @ 120fps. Videos are actually recorded at 120fps, but you can edit them on the phone - trim beginning and end and choose between half, quarter and eighth playback speed.