Yesterday we showed you photos of what could be the Samsung Galaxy S6 Active. There's an important step before the phone can land on store shelves – certification – and it seems that's already been taken care of in the US.
The Samsung SM-G890A was certified by the FCC, the SM-G870A was the Galaxy S5 Active. In the US that one was exclusive to AT&T, it's not clear if this will remain the case for the new model.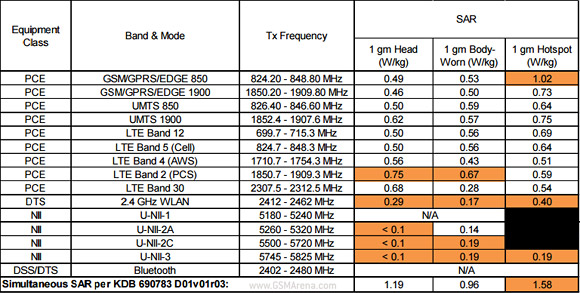 The leaked images bear AT&T's logo, but the Galaxy S6 Active supports T-Mobile's LTE bands too so it really depends on what deal Samsung struck with US carriers.
The phone will take het 5.1" QHD Super AMOLED screen, 16MP OIS camera and Exynos 7420 chipset from its sibling. To that it will add an unspecified amount of ruggedness and a large battery, 3,500mAh allegedly.
u
So u can cry 1 week later because its water proof and u forgot to close the sd card slot? go to cry about sd slot in other cellphone model news. . .
?
Everything besides noon removable battery and SD slot are better in the S6. Blame all the people that cried about plastic and dropped all their sales