The popularity of the Galaxy S6 and S6 edge took even Samsung by surprise as the company is reportedly scrambling to build enough units. Pre-orders in Switzerland are said to be quadruple what the Galaxy S5 drew in.
Now Korean media is reporting that the US market is seeing higher demand too - allegedly US carriers have seen double the pre-orders they did when launching the S5. The Galaxy S6 and S6 edge hit US carriers last Friday and are expected to ship on April 11.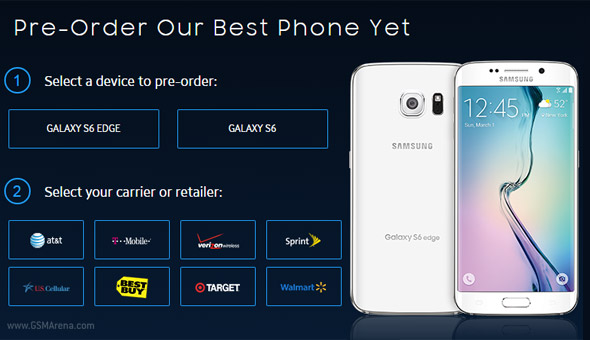 These numbers havenít been officially confirmed by Samsung or by the carriers, however analysts are predicting a total of 55 million sales globally this year.
SK Telecom and KT will be pulling the launch two days forward as SK is in hot water with the KCC due to illegal subsidies to draw in consumers. Rival carrier KT was looking forward to some special Galaxy S6 promotion to draw in some of KT's customer base.
Source (in Korean) | Via
?
it is true fingerprint magnet. https://cdn.recombu.com/media/mobile/Events/MWC%­202015/Samsung/Edge%202.jpg
?
LOL, hey dude, just buy a Galaxy S6 as soon as it becomes available and enjoy, then go back to your cave.