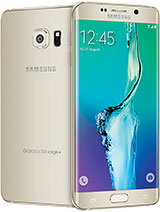 D
I have galaxyS6 edge, When I was trying to set my photo after this activity , I dont know what happens that icon of screen stoped working . I tried to shutdown it but its not accepting my command. please help what should I do?

h
Anonymous, 05 Oct 2015I have a problem with my Samsung Galaxy S6: when Notification Reminder is "on", the phone play... morecool
?
I have a problem with my Samsung Galaxy S6: when Notification Reminder is "on", the phone plays every minute without interruption. How can I stop it, without putting it "off"? Can somebody help me? Subhas Bhatt (subhas.m.bhatt@gmail.com)
A
Restore subscription option is found under Subscription Overview
-false
If the customer is unable to access voicemail at all times, CRT reps can follow these steps to troubleshoot the issue except for:
-Create a trouble ticket in CTMS
Hex format of the device ID is necessary to pull up an account in Sprint MVNO.
-'False'
For Unable to make and receive calls: Part of the troubleshooting is to power-shock the phone, update the PRL and Profile and make sure the 3G icon appears. What is the next step to follow if the 3G icon does not appear?
-Go into the phone settings and ensure that the 3G/Data Enabled setting is selected
The following statements are correct about Sprint Voicemail Password Reset except for:
-SUI can be used to reset voicemail password with the Sprint network
What are the steps to follow to resolve Sprint Voice Authentication: Error 16?
-All of the above
CRT reps can use all available options under the Maintenance tab.
-'False'
When pulling up an account in SPRINT MVNO, Port ID must be filled-in with any port-in ticket number
-No. It must be left blank
Swap Device option is allowed for CRT reps.
-'True'
CRT reps are not allowed to suspend subscription
-'True'
h
why samsung don't release s6 mini ??????????
I don't like s6 or s6 edge or ....!!!
?
why cant LTE work in Africa...and when are u gonna fix that problem

B
wrost i have seen before.. no card slot...
S
After some digging, according to Samsung, the answer is no.

"Steven: So I have the SM-G928V (verizon version) what LTE 'bands' does this support? I'm traveling to Europe and Africa, and I need to know what networks it will work on.
Selva: Hello Steven!
Steven: Hello Selva!
Selva: I will be glad to help you with the LTE brands information of your device.
Steven: bands please, not brands
Selva: Sorry for the typo* Bands.
Selva: Here are the supported Bands
Selva: LTE Bands (Home) 2, 4, 12;
Selva: LTE CA 13+4 (10+10);
Selva: LTE Advanced: 2+4. 4+12, 2+12, 4+4;
Selva: May I help you with anything else?
Steven: yes but what does that mean? for example verizon uses bands 2, 4, and 13. T mobile (in the states) uses band 12, I know the phone will not work on t mobile in the states
Steven: Europe uses 3, 7, and 20. you did not mention any of those.
Selva: I'm sorry for the delay. I'll be right with you.
Selva: Unfortunately, yes as this device does not support to those Bands.
Steven: so you are saying it will not work in europe or africa for LTE?
Selva: Unfortunately, yes.
Steven: thanks"
D
According to U.S. Federal Communication Commission listing, It should be usable in the UK. The Verizon(former Vodafone partner) version comes unlocked out of the box, but the Sprint version comes without branding, only the Samsung logo. The Sprint version requires asking Sprint to unlock it.

The Samsung SM-G928P passed through the FCC on July 21st, 2015 with FCC ID of A3LSMG928P. The device has been certified and is compatible with FDD-LTE 1900(B2/B25)/1700(B4)/850(B5)/800(B26)/700(B12) MHz, TD-LTE 2500(B41) MHz, W-CDMA 1900(II)/850(V) MHz, CDMA2000 1900(BC1)/800(BC0/BC10) MHz and GSM 1900/850 MHz. Other connectivity features are NFC Type A/B, dual band 2.4GHz and 5GHz wireless LAN IEEE 802.11 b / g / n and Bluetooth.
D
It should according to bands listed by the U.S. Federal Communication Commission, at least the Sprint version. The Verizon(formerly a Vodafone partner) version comes unlocked out of the box, but the Sprint version does not have branding, only the Samsung name.
D
Does this US CDMA phone works in UK??
Total of 35 user reviews and opinions for Samsung Galaxy S6 edge+ (USA).
ADVERTISEMENTS