The Galaxy S6 edge price in Europe was revealed today by an HDBlog writer on Twitter today.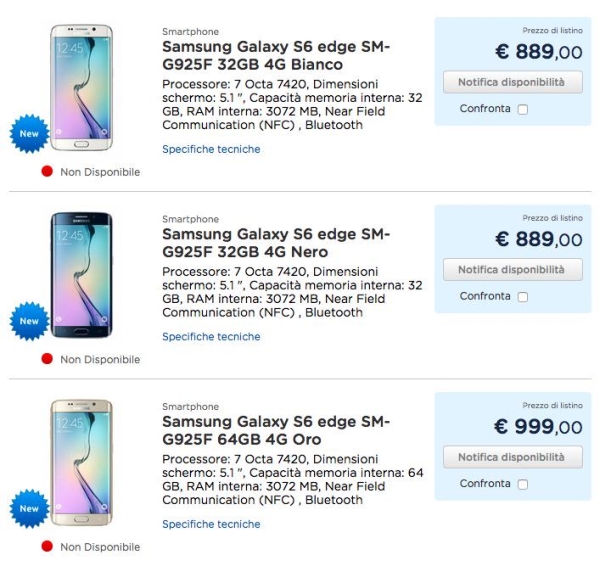 According to his tweet, the 32GB version of the phone will be priced at 889 Euros and the 64GB at 999 Euros. There was no info on the pricing of the 128GB model.
?
Its called specs. Gee I wonder why the S6 costs more? Oh yeah, Iphone lovers dont need specs. I forgot lol. Especially when getting creamed by another device.
?
Then I guess thats your phone forever. You got the best phone in the world. Theres nothing that needs to be better with it. The 1080p has maxed out to the naked eye. The 399 dollar iphone 6 is it folks. Theres nothing that ever needs to be better wit...
S
no matter how good this device is, this sort of price from Samsung is a total rip off, as a matter of principle I never spend that sort of money on the smart phone no matter how good it might be. it is not a laptop, it is phone and if Samsung can't m...