The much-rumored Samsung Galaxy S6 edge+ will be announced alongside the Galaxy Note 5, possibly in mid-August. But it looks like the unveiling date and their phablet status aren't the only things these handsets will have in common.
A new report from Vietnam today claims the S6 edge+ will come with 4GB of RAM too. It was only yesterday when we heard the same thing about the Note 5, though in that case it was through a benchmark. This time around we have to trust the anonymous sources, who have handled a prototype.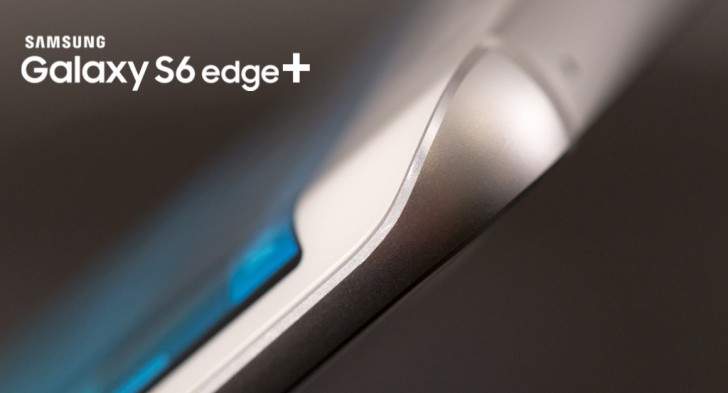 But if they are right, then it appears that Samsung is getting ready to launch its first two smartphones boasting this amount of memory.
Furthermore, we're told that the Galaxy S6 edge+ will sport the same Exynos 7420 chipset as the Galaxy S6 and S6 edge, but we'll see it's CPU clocked higher. This should apparently result in some improved performance. Interestingly, this contradicts past reports which seemed all too sure that the S6 edge+ would be powered by Qualcomm's Snapdragon 808.
The final tidbit that's been revealed today has to do with battery capacity. The Galaxy S6 edge+ is said to have a 3,000 mAh cell, which is decent but on the lower-end of the phablet space. This kind of replicates what Samsung has done with the S6 and S6 edge, giving them smaller batteries compared to last year's Galaxy S5.
Like in that case, for the S6 edge+ this will probably result in a very thin phone, but we'll have to see how it will affect battery life. As always with rumors, hopefully you've taken all of this with a pinch of salt.
Source (in Vietnamese)
M
+ Sony Z3+ Very original
D
yeah but still use samsung cpu from 2007 how shame :p
S
Same here. My Note 3 is honestly the best phone I've ever had, and it's been rapid from day one. The only time I've noticed any slowdown at all has been in the last week when my Lollipop upgrade finally came through. I guess it's perfect timing for ...
ADVERTISEMENTS