One of our European Galaxy S6 units has just received a small software update. The OTA has an Android version 5.0.2, which the device already received last month, but now comes with noticeable improvement to the phone's performance.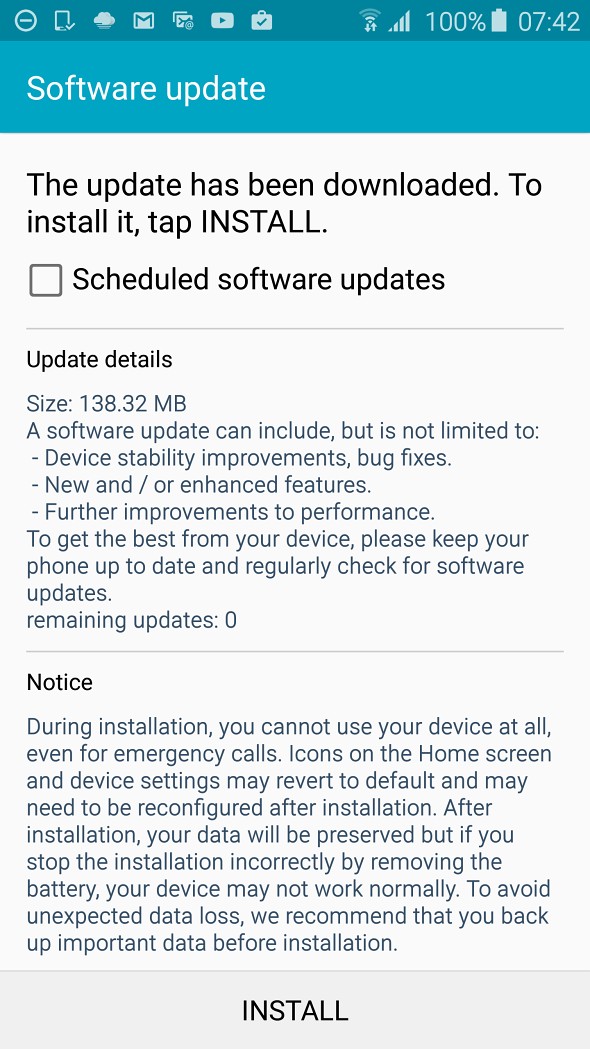 As some of you might remember, a lot of Galaxy S6 users have been reporting some severe memory issues and drops in performance. Samsung recognized the problem and promised to remedy it in future micro updates. Judging from the improved stability and speed of the unit, we can fairly safely state that the memory leak was handled after the update.
The package itself has a build number of G920FXXU1AODG and weighs precisely 138.32 MB. Its change log is quite vague, so we can't say for sure what improvements and fixes it brings, but, like we said, the Galaxy S6 is now a lot snappier.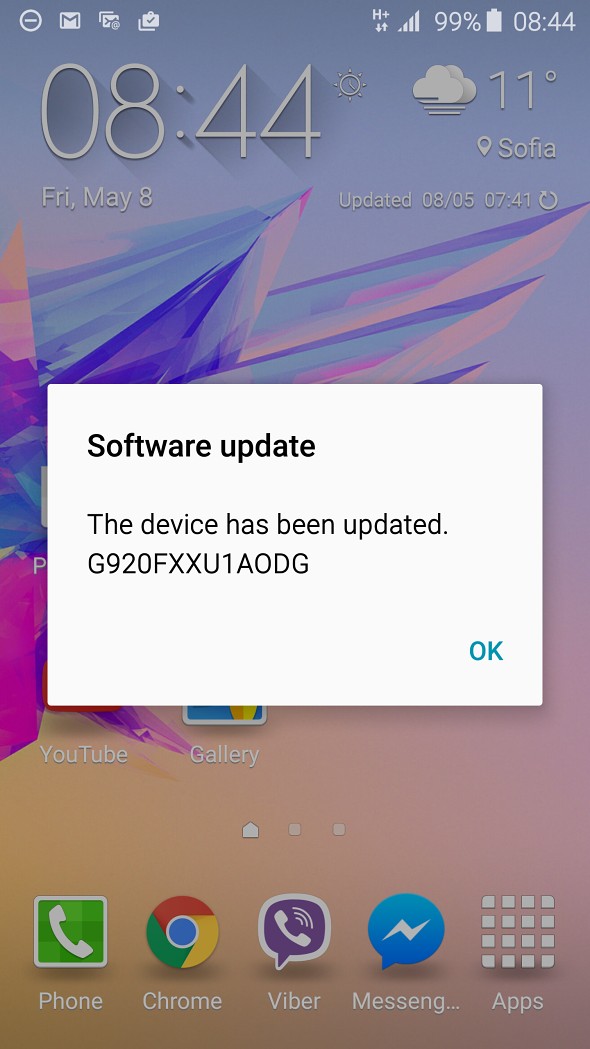 If you have any more info on the OTA in question and the alleged S6 memory leak, be sure to let us know in the comment section.
Seems my S6 is useless since the most recent update day by day, something else would start playing up until yesterday afternoon I hit the jackpot when it ALL went haywire. Here's my problems... Freezes, then it reboots itself, then when it start...
As others report. Battery drains fast and poor wifi. Very poor update