Samsung's upcoming Galaxy S6 is a regular visitor to the rumor mill. This time, industry insiders from the Samsung Electro-Mechanics (SEM) subsidiary hint that the top-end smartphone will pack a 20MP main camera with optical image stabilization.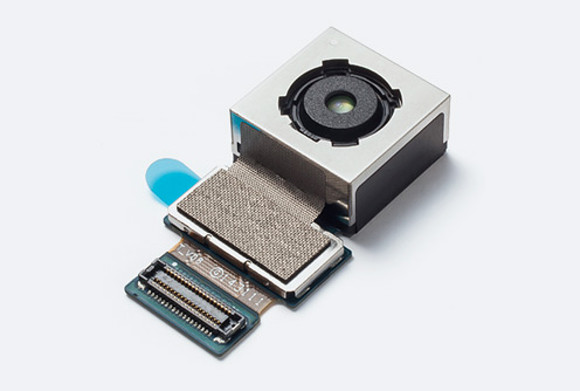 Last year's poor financial results of SEM were caused by the predominant market distribution of low-end camera modules with small profit margins. What's interesting is that profits for this year are expected to be on the rise, thanks to the production of premium 16MP and 20MP OIS camera modules. We haven't seen Samsung make a 20MP stabilized camera yet, but who would be more likely to rock it, if not the upcoming flagship.
While Samsung has previously been caught employing Sony sensors, this report in Korean media suggests that won't be the case for the Galaxy S6. And with the likely utilization of an in-house chipset for the future flagship, a home-brewed camera will further increase the Korean giant's profits.
r
nope s6 not water resist
D
Rumour is they're not using Sony sensor this round. They're using the in-house tech with isocell and OIS combined. It actually sounds even better than the Sony BSI sensors. Not sure about the grade of the lens though. Fingers crossed that it's as ...
D
Getting pretty pumped for the S6 I'm not gonna lie. I don't know why people even bother mentioning iPhone anymore though? It's an irrelevant pos and uses 4 year old tech. All these articles about new phones being an "iPhone killer"... Just ...
ADVERTISEMENTS