Samsung has started pushing out a new update to its Galaxy S7 and S7 edge smartphones. Weighing in at around 12MB, the update is currently hitting units in India.
The size of the update clearly indicates that its a minor, bug-fixing update, but there is no official changelog.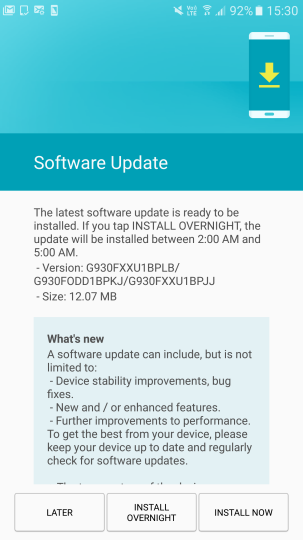 S
I got a Sony Xperia Z3 and I don't think Sony is faster than Samsung, so Samsung isn't the worst
K
Ummm. The Lg G5 & the Moto Z Droids immediately spring to mind. Lol, and yes, I own an S7edge, before you get all fanboy snitty about it. Oh, and the HTC10, as well.
l
nothing in Middle east !