Samsung Galaxy S7 and S7 edge put to the test: water, drops and bends face the flagship duo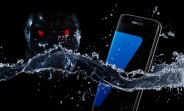 The Samsung Galaxy S7 is having a Sarah Connor moment - bots are out to get it. Square Trade, which sells warranty on your gadgets, tested the S7 and S7 edge to see if it lives up to Samsung's claims of durability.
The flagship duo was faced with two new bots. Deep Water Dunkbot places phones under 5ft / 1.5m of water and keeps them there for half an hour (that's the IP68 level).
Both the Galaxy S7 and S7 edge survived the ordeal, but not without paying a price - their audio was "permanently muffled and distorted". The iPhone 6s lost all audio and its screen suffered water damage while the iPhone 6s Plus handled it even worse - it malfunctioned after 10 minutes and completely died at the 24-minute mark.
Then came the TumbleBot. As the name suggests, the bot continuously tumbles phones at 50rpm for 30 seconds. The iPhone 6s came out unscathed, but the 6s Plus screen shattered. The Galaxy S7 and S7 edge had significant damage to their back panels; the screen had only minor cracks.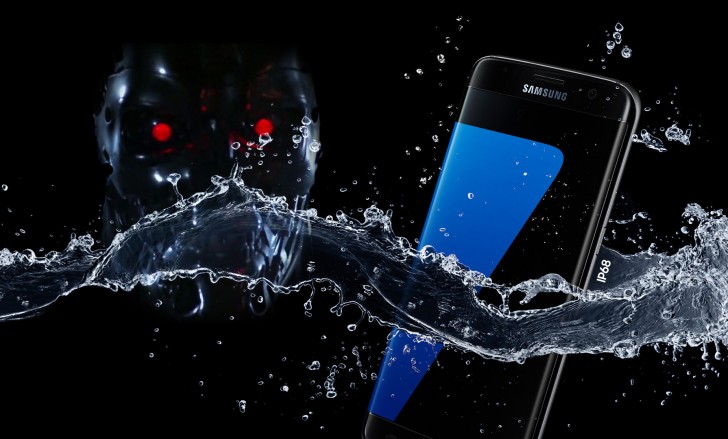 Things got more aggressive with the drop test - the S7 screen shattered on its first face-first fall and survived only four edge-first falls. The Galaxy S7 edge did better, lasting two face-first plunges and seven corner drops.
The final round of the gauntlet was the bend test, where Square Trade found Samsung hasn't improved much. The Galaxy S7 edge bends at 110 pounds and snaps at 170 pounds while the smaller S7 withstood 170 pounds (matching the iPhone 6s).
D
:( i can confirm distortion of speaker on my S7EDGE .. i was recording inside my aquarium and now speaker is distorted ...
?
If these phones can survive more or less worst case scenarios then a real world scenario should be no problem. That's the point of a stress test, to test its limits.
?
What a waste of time to watch this video. Nobody who buys a premium phone would be that careless as these bunch of jokers testing these phones in not so daily situations. Any device will not survive such extremes.