Seasoned leakster OnLeaks has outed a couple of schemanics, which show that Samsung has made subtle changes to the back design of the Galaxy S7 compared to the Galaxy Note5. Both phones have slightly curved backs, but whereas the Galaxy Note5 sports curves only on the left and right sides, the Galaxy S7 will sport them from each side on every edge of the back.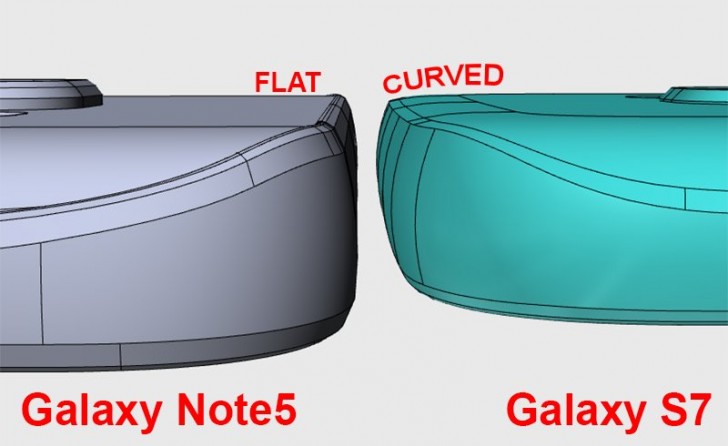 Additionally, another schematics snapshot shows that the Galaxy S7 will have a camera bump, but not the same as the Galaxy S6. Samsung has tried to reduce the bump on the back and for the Galaxy S7 it's believed to be 0.8mm compared to the 1.7mm of the Galaxy S6's camera.
Yesterday, @evleaks leaked an alleged press photo of the Galaxy S7's back.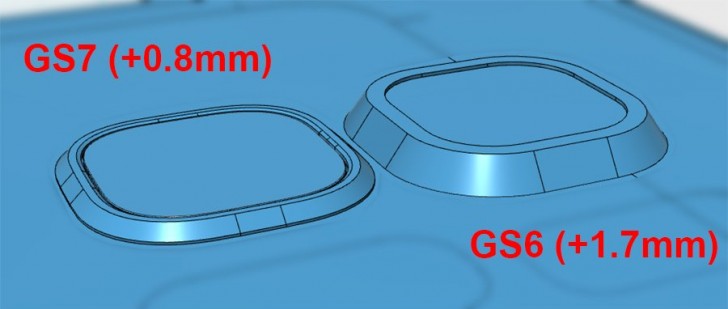 Previous leaks have suggested the phone will have four versions: Galaxy S7, Galaxy S7 Plus, Galaxy S7 edge, and Galaxy S7 edge Plus. In terms of specifications, expect a choice between the Exynos 8890 and Snapdragon 820 chipsets. Other rumors point a brand new 12MP 1/2.0" sensor.
Samsung will reveal the Galaxy S7 on Sunday, February 21 in Barcelona. That's just a day before MWC 2016 officially kicks off.
Source • Source (2) | Via
M
Good for you, im glad you love your samsung e5. I dont think i can even buy one in america. Just like my mercedes e350, i like to buy expensive stuffs that are not worth it according to people who can't afford it. You enjoy your e5 in your lada.
?
More sales means more sales. It doesn't mean anything as far as the phones go. Good for you. More people are foolish enough to buy iPhone or told us the best to get and get it. Congration you done it
M
Hahaha considering that apple sold 232millions smartphones in 2015, you're telling me that of the 325 millions smartphones sold by samsung in 2015, over 232 millions are of the galaxy note and s series? Hahahaha samsung fanboys are absolutely hilario...