The Samsung Galaxy S7/S7 edge pair have been thoroughly leaked over the past weeks and one of the latest bits was the set of renders depicting a few color options. Conservative choices on Samsung's part, mostly, and that may disappoint those looking for some rose gold flair.
However, the ones hoping for an all-black flagship will be pleased to see that Samsung has abandoned last year's Black Sapphire color option (which was really dark blue). It's a proper deep black paint job now, as revealed in these two live images of a Galaxy S7 edge.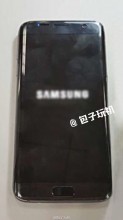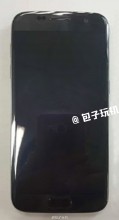 Samsung Galaxy S7 edge live images
Blurry as they may be, the photos show no peculiar color shifts at an angle, but also reveal an inherent issue with the all-glass design - fingerprints. So if you're after a dark Galaxy, you better be prepared for regular wiping sessions.
Alternatively, if you find the regular designs too bland and utilitarian, you will be able to pick a superhero-themed Galaxy S7, it seems. Always great to have options.
M
lol you may have a point.
B
Yep, 20 seconds of HD can chew about 200MB.... the S7 has been confirmed to take micro SD cards up to 200GB.... Samsung has seen the light (i.e. sales haven't been great)
T
Anyhow, who needs to keep full HD videos rotting in phone memory? You only watch them once, what is the point of keeping them in phone storage? Practically speaking, only files that are always being used are the ones to keep in phone. 64GB is more th...