Samsung Galaxy S7 edge takes the crown for best mobile camera according to DxOMark
Now that the Samsung Galaxy S7 edge is available for purchase, the folks over at DxO Labs have thoroughly tested its camera for inclusion in the DxOMark mobile camera category. The result? Well, move over Galaxy S6 edge+ and Sony Xperia Z5, the S7 edge is the new cameraphone champion according to DxOMark.
It's managed an overall score of 88, which is the best ever for a mobile camera, and one point ahead of the aforementioned two devices which both scored 87. Rounding up the top five are the Galaxy Note5 and the S6 edge, both having 86 points. Apple's iPhone 6s Plus follows with 84 points, the same amount as the Huawei Nexus 6P and the Motorola Droid Turbo 2.
Getting back to the Galaxy S7 edge, its lens helps it deliver very accurate exposures, even in tricky contrast scenes. It's also scored 88 points in the photo category, tied for stills with the S6 edge and the Xperia Z5. Its autofocus is fast and accurate, and it has a very good compromise between noise and detail in shots. Shooting with the flash also results in good detail preservation, accurate white balance, and color preservation.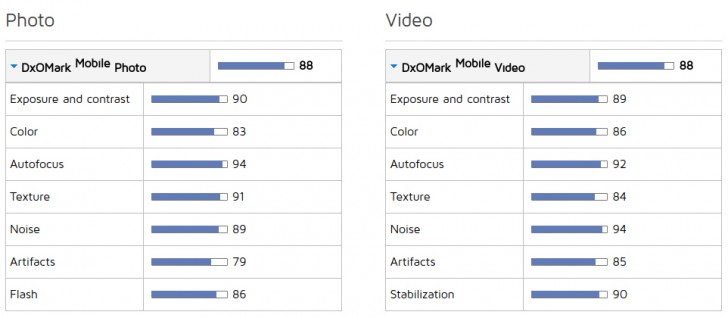 Cons for pictures include a warm cast which is visible when snapping under tungsten lighting, the brightest tones getting clipped in very high dynamic scenes, as well as visible ringing.
The video sub-score of 88 is ahead of last year's S6 edge, which scored only 84. Videos capture nice exposures, pleasant colors, and the performance of the autofocus and stabilization features is excellent. Detail preservation is good in bright light, and noise levels remain low even in low-light conditions.
On the flip side, a jitter artifact is visible in low light, where loss of detail is also noticeable. Color shading is slightly noticeable in all light conditions, and is more pronounced in low light. For the full test results, make sure you visit the Source link below.
D
i know and i was laughing at your question because your question was so stupid
?
who trolls? this is Galaxy S7 article, not Sony. So putting bad comment for sony in here, cant be considered as trolling.
?
ah.. its you, slippery phone fan. how are you? here is the link (i dont know if this site allows me to add link in my comment). http://www.gsmarena.com/sony_xperia_z5-review-1326p8.php in chapter 8.
ADVERTISEMENTS